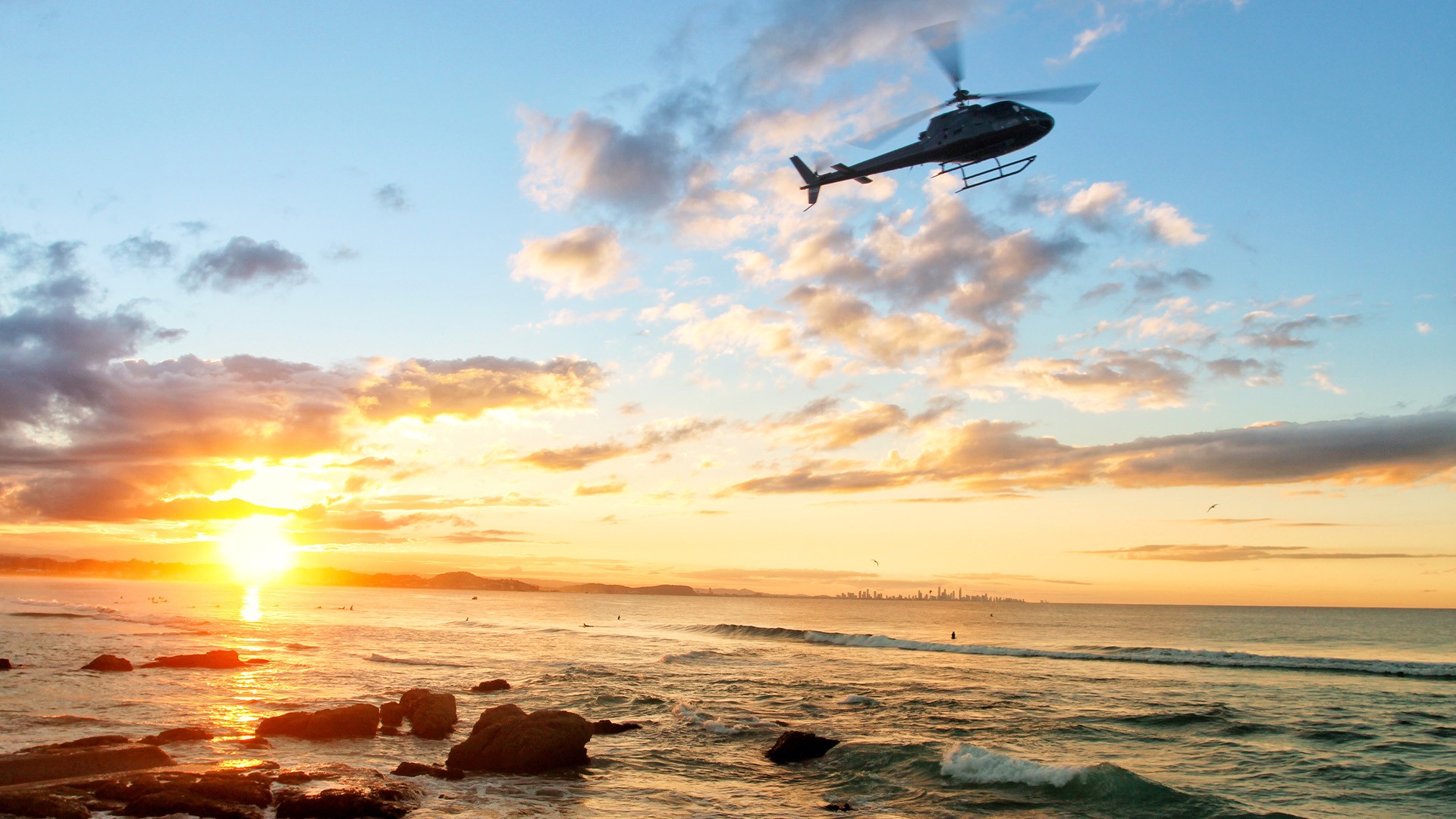 Queensland 2022: 4-Day Luxury Private Helicopter Tour with Fraser Island 4WD, Spicers Peak Lodge Stay, Gourmet Daily Dining & Dolphin Watching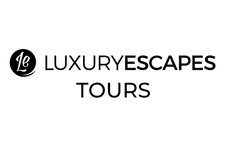 Spectacular white-sand islands, rolling hinterland valleys, sparkling cities and magnificent mountain ranges... Southeast Queensland is home to breathtaking landscapes, and you're invited to see them all on an incredible four-day private helicopter tour (max. four passengers). Travel in true VIP style aboard your ABC Eurocopter and witness the sheer diversity of Queensland, from the sea to the mountains, in just four days – made possible only by air travel.
Your tour includes:
Three nights of handpicked accommodation, including two nights at Kingfisher Bay Resort on Fraser Island and one night at the five-star Spicers Peak Lodge
Private travel aboard a luxury helicopter, whisking you between Southeast Queensland's most iconic destinations in a fraction of the time it takes for traditional touring
Indulge in gourmet experiences, including daily breakfast, three lunches and three dinners, including a seven-course Chef's Tasting Menu with paired wines at Spicers Peak Lodge
Toast your escape with included wine, beer, spirits, sparkling, soft drinks and a complimentary minibar at Spicers Peak Lodge
Discover Fraser Island your way with a personalised 4WD tour to destinations of your choice, including Lake McKenzie, 75 Mile Beach and the S.S. Maheno shipwreck
Set off on an enchanting sunset cruise along Hervey Bay
Wine and dine alfresco with a gourmet picnic with sparkling wine on a secluded section of South Stradbroke Island
Admire spectacular panoramas with scenic flying over Fraser Island, Great Sandy National Park, the Great Dividing Range, Queensland's Scenic Rim and hinterland
Luxury Escapes exclusive: enjoy a dolphin-watching experience on New South Wales' Northern Beaches
Be escorted by an expert pilot and ranger/guide
Private transportation in custom-designed vehicles
Sightseeing with expert local guides per itinerary
Airport fees and porterage between helipad and hotel rooms
Your journey takes you from the Gold Coast to: Fraser Island – Toowoomba – Spicers Peak Lodge – South Stradbroke Island – Gold Coast.
Book with Confidence: We work directly with our trusted partners and provide 24/7 customer service to ensure that no matter what happens, we're here to help. If your escape is affected by Covid-19 restrictions, we will do our best to assist you with a date change or provide you with a Luxury Escapes credit for another Limited Time Lux Exclusive accommodation, tour or cruise offer, less any unrecoverable costs; excludes flights. Find out more.
Time limited offer
4 Days from
Includes taxes & fees
Twin Share
Interest-free payment options available 

holiday Options
4 Days from
Includes taxes & fees
Sold out
Inclusion highlights:
Packages valid for one person (twin share) – you MUST purchase TWO packages
Includes private room with ensuite throughout tour with king or queen bed, or two bed options
Three nights of handpicked accommodation, including two nights at Kingfisher Bay Resort on Fraser Island and one night at the five-star Spicers Peak Lodge
Private travel aboard a luxury helicopter, whisking you between Southeast Queensland's most iconic destinations in a fraction of the time it takes for traditional touring
Indulge in gourmet experiences, including daily breakfast, three lunches and three dinners, including a seven-course Chef's Tasting Menu with paired wines at Spicers Peak Lodge
Toast your escape with included wine, beer, spirits, sparkling, soft drinks and a complimentary minibar at Spicers Peak Lodge
Discover Fraser Island your way with a personalised 4WD tour to destinations of your choice, including Lake McKenzie, 75 Mile Beach and the S.S. Maheno shipwreck
Set off on an enchanting sunset cruise along Hervey Bay
Wine and dine alfresco with a gourmet picnic with sparkling wine on a secluded section of South Stradbroke Island
Admire spectacular panoramas with scenic flying over Fraser Island, Great Sandy National Park, the Great Dividing Range, Queensland's Scenic Rim and hinterland
Luxury Escapes exclusive: enjoy a dolphin-watching experience on New South Wales' Northern Beaches
Be escorted by an expert pilot and ranger/guide
Private transportation in custom-designed vehicles
Sightseeing with expert local guides per itinerary
Airport fees and porterage between helipad and hotel rooms
4 Days from
Includes taxes & fees
Sold out
Inclusion highlights:
Inclusions valid for one person (solo traveller)
Includes private room with ensuite throughout tour with king or queen bed
Three nights of handpicked accommodation, including two nights at Kingfisher Bay Resort on Fraser Island and one night at the five-star Spicers Peak Lodge
Private travel aboard a luxury helicopter, whisking you between Southeast Queensland's most iconic destinations in a fraction of the time it takes for traditional touring
Indulge in gourmet experiences, including daily breakfast, three lunches and three dinners, including a seven-course Chef's Tasting Menu with paired wines at Spicers Peak Lodge
Toast your escape with included wine, beer, spirits, sparkling, soft drinks and a complimentary minibar at Spicers Peak Lodge
Discover Fraser Island your way with a personalised 4WD tour to destinations of your choice, including Lake McKenzie, 75 Mile Beach and the S.S. Maheno shipwreck
Set off on an enchanting sunset cruise along Hervey Bay
Wine and dine alfresco with a gourmet picnic with sparkling wine on a secluded section of South Stradbroke Island
Admire spectacular panoramas with scenic flying over Fraser Island, Great Sandy National Park, the Great Dividing Range, Queensland's Scenic Rim and hinterland
Luxury Escapes exclusive: enjoy a dolphin-watching experience on New South Wales' Northern Beaches
Be escorted by an expert pilot and ranger/guide
Private transportation in custom-designed vehicles
Sightseeing with expert local guides per itinerary
Airport fees and porterage between helipad and hotel rooms