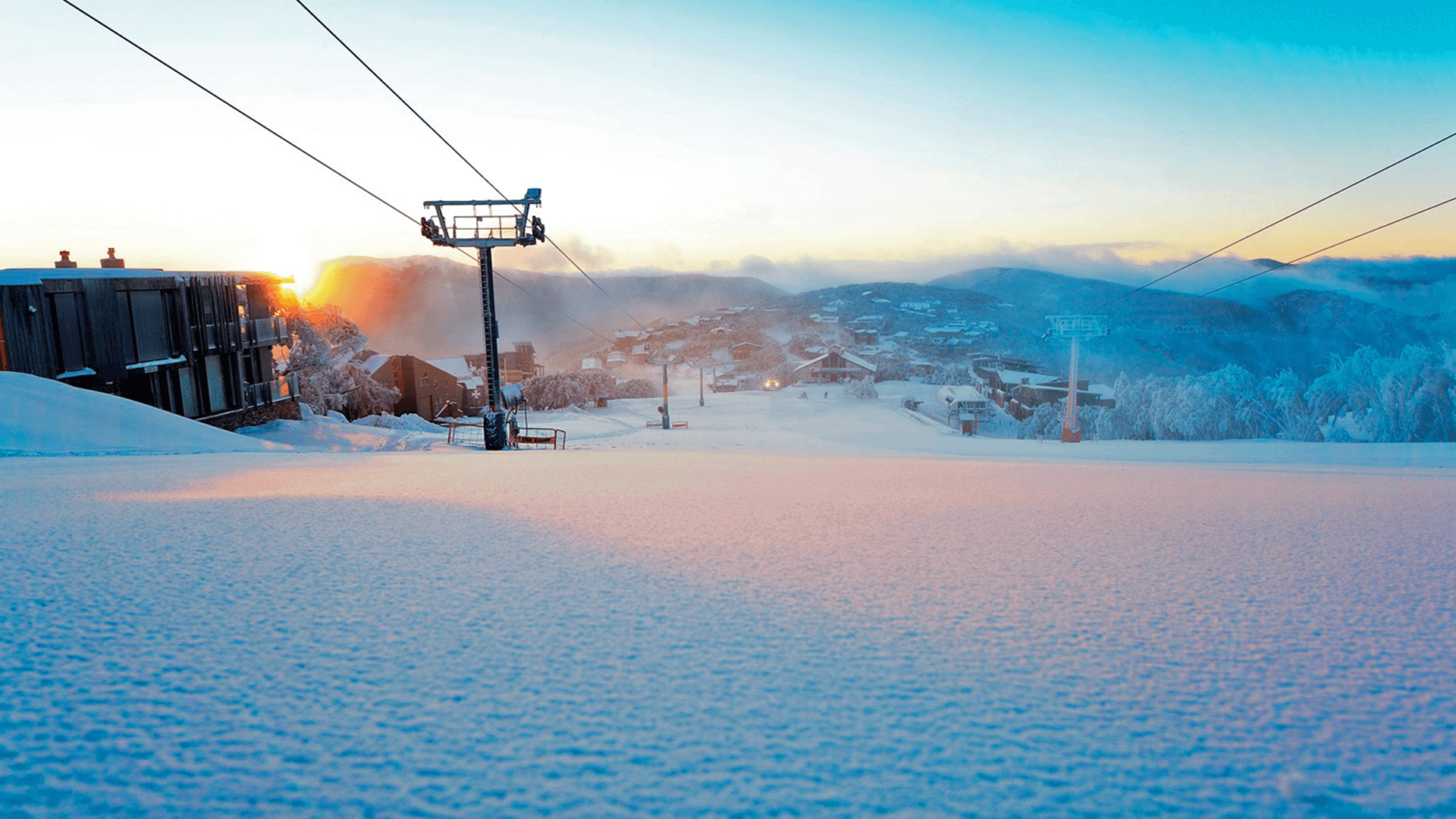 Ski Season Adventure Perfect for Families and Groups
If you're looking for a snowy mountain escape, Alpine Retreat Mt Buller is the perfect location for a getaway in Australia's best ski town. Whether you're an accomplished snowsports athlete or it's your first time seeing snowflakes up close, Alpine Retreat Mt Buller's rooms are full of retro charm and cosy atmosphere so you can relax after a big day on the slopes. Perfect for families or groups, these rooms offer enough room for up to six people and include one day of ski or snowboard hire and continental breakfast.
2, 3 or 5 Nights From
Valued up to A$925

Book now. Pay Later.
holiday Options
---
SNOWY ESCAPE
Alpine Room for Four
Inclusion Highlights:
Packages valid for four people
One day complimentary ski or snowboard hire
Continental breakfast featuring a selection of cereals, toast, jams, fresh fruit, juice, tea and coffee
Check-in 4pm, checkout 10am
MOUNTAIN GETAWAY
Alpine Room for Five
Inclusion Highlights:
Packages valid for five people
One day complimentary ski or snowboard hire
Continental breakfast featuring a selection of cereals, toast, jams, fresh fruit, juice, tea and coffee
Check-in 4pm, checkout 10am
BALCONY UPGRADE
Alpine Room with Balcony
Inclusion Highlights:
Packages valid for four people
One day complimentary ski or snowboard hire
Continental breakfast featuring a selection of cereals, toast, jams, fresh fruit, juice, tea and coffee
Check-in 4pm, checkout 10am
MEZZANINE UPGRADE
Mezzanine Room
Inclusion Highlights:
Packages valid for six people
One day complimentary ski or snowboard hire
Continental breakfast featuring a selection of cereals, toast, jams, fresh fruit, juice, tea and coffee
Check-in 4pm, checkout 10am
SNOWY ESCAPE
Alpine Room for Four
Inclusion Highlights:
Packages valid for four people
One day complimentary ski or snowboard hire
Continental breakfast featuring a selection of cereals, toast, jams, fresh fruit, juice, tea and coffee
Check-in 4pm, checkout 10am
MOUNTAIN GETAWAY
Alpine Room for Five
Inclusion Highlights:
Packages valid for five people
One day complimentary ski or snowboard hire
Continental breakfast featuring a selection of cereals, toast, jams, fresh fruit, juice, tea and coffee
Check-in 4pm, checkout 10am
BALCONY UPGRADE
Alpine Room with Balcony
Inclusion Highlights:
Packages valid for four people
One day complimentary ski or snowboard hire
Continental breakfast featuring a selection of cereals, toast, jams, fresh fruit, juice, tea and coffee
Check-in 4pm, checkout 10am
MEZZANINE UPGRADE
Mezzanine Room
Inclusion Highlights:
Packages valid for six people
One day complimentary ski or snowboard hire
Continental breakfast featuring a selection of cereals, toast, jams, fresh fruit, juice, tea and coffee
Check-in 4pm, checkout 10am
SNOWY ESCAPE
Alpine Room for Four
Inclusion Highlights:
Packages valid for four people
One day complimentary ski or snowboard hire
Continental breakfast featuring a selection of cereals, toast, jams, fresh fruit, juice, tea and coffee
Check-in 4pm, checkout 10am
MOUNTAIN GETAWAY
Alpine Room for Five
Inclusion Highlights:
Packages valid for five people
One day complimentary ski or snowboard hire
Continental breakfast featuring a selection of cereals, toast, jams, fresh fruit, juice, tea and coffee
Check-in 4pm, checkout 10am
BALCONY UPGRADE
Alpine Room with Balcony
Inclusion Highlights:
Packages valid for four people
One day complimentary ski or snowboard hire
Continental breakfast featuring a selection of cereals, toast, jams, fresh fruit, juice, tea and coffee
Check-in 4pm, checkout 10am
MEZZANINE UPGRADE
Mezzanine Room
Inclusion Highlights:
Packages valid for six people
One day complimentary ski or snowboard hire
Continental breakfast featuring a selection of cereals, toast, jams, fresh fruit, juice, tea and coffee
Check-in 4pm, checkout 10am