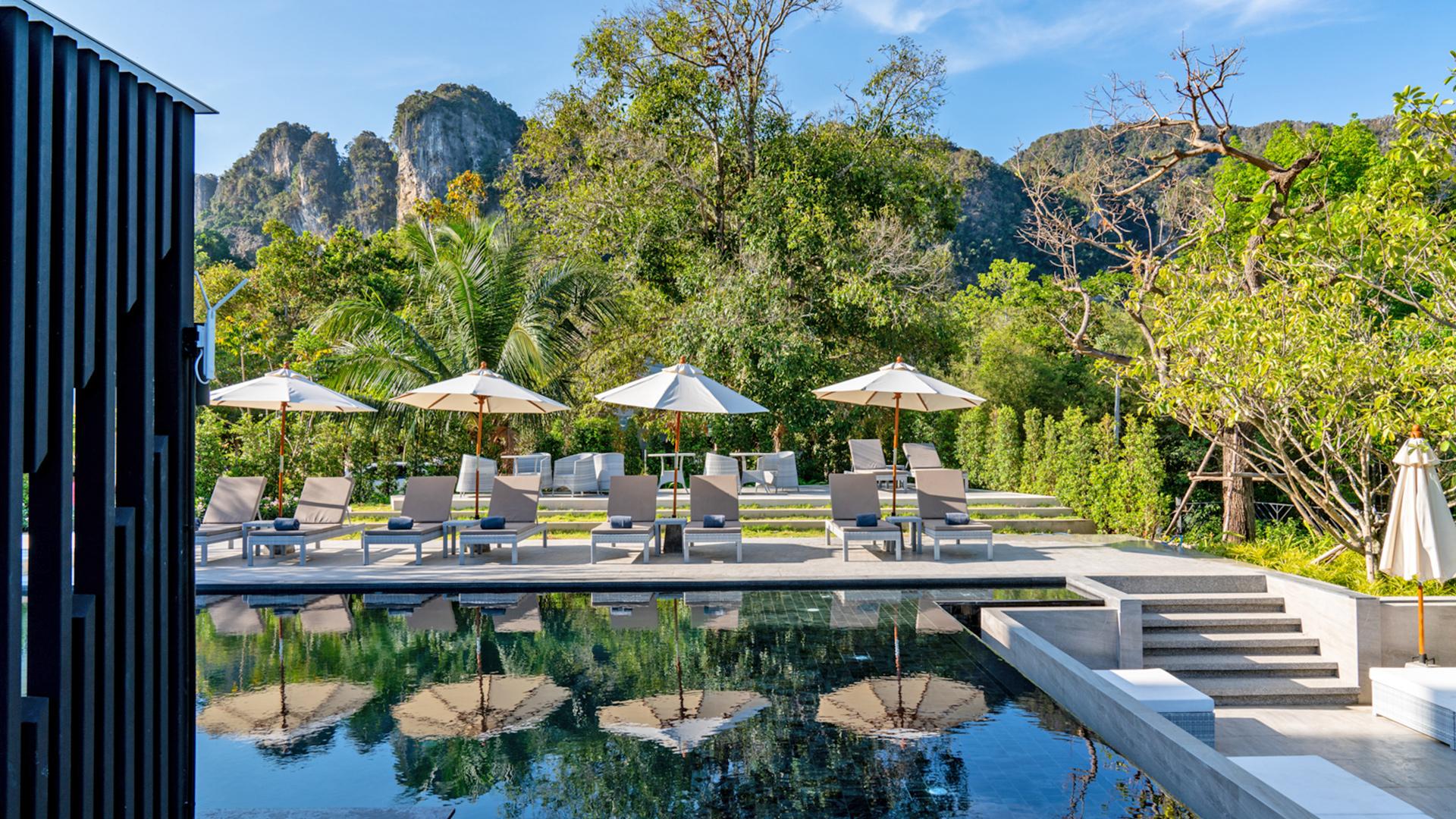 Five-Star Thai Eco Escape with Dining Inclusions
Amongst the beautiful limestone cliffs of Krabi, under 10 minutes' drive from Ao Nang Beach, sits Anana Ecological Resort, a destination where wellness and sustainability are the top priority. You will love this resort's friendly hospitality, peaceful facilities and environmental focus that means you can relax guilt-free. Includes authentic Thai dining experiences with fresh local produce, daily buffet breakfast, welcome drink on arrival, one-way private airport transfer, guaranteed late 2pm checkout and unlimited buy-one-get-one-free cocktails at the Pool Bar.
4, 6 or 8 Nights From
Valued up to A$1,459

Book now. Pay Later.
holiday Options
Inclusion highlights:
Inclusions valid for two people
One 60-minute massage per adult, per stay
Welcome drink each
Daily buffet breakfast
Inclusion highlights:
Inclusions valid for two people
One 60-minute massage per adult, per stay
Welcome drink each
Daily buffet breakfast
FAMILY UPGRADE
Family Studio
Inclusion highlights:
Inclusions valid for two adults and two children OR three adults and one child
One 60-minute massage per adult, per stay
Welcome drink each
Daily buffet breakfast
Inclusion highlights:
Inclusions valid for two people
Two farm-to-plate three-course dinners at Streats restaurant per stay
One 60-minute massage per adult, per stay
Welcome drink each
Inclusion highlights:
Inclusions valid for two people
Two farm-to-plate three-course dinners at Streats restaurant per stay
One 60-minute massage per adult, per stay
Welcome drink each
FAMILY UPGRADE
Family Studio
Inclusion highlights:
Inclusions valid for two adults and two children OR three adults and one child
Two farm-to-plate three-course dinners at Streats restaurant per stay
One 60-minute massage per adult, per stay
Welcome drink each
Inclusion highlights:
Inclusions valid for two people
Three farm-to-plate three-course dinners at Streats restaurant per stay
One 60-minute massage per adult, per stay
Welcome drink each
Inclusion highlights:
Inclusions valid for two people
Three farm-to-plate three-course dinners at Streats restaurant per stay
One 60-minute massage per adult, per stay
Welcome drink each
FAMILY UPGRADE
Family Studio
Inclusion highlights:
Inclusions valid for two adults and two children OR three adults and one child
Three farm-to-plate three-course dinners at Streats restaurant per stay
One 60-minute massage per adult, per stay
Welcome drink each