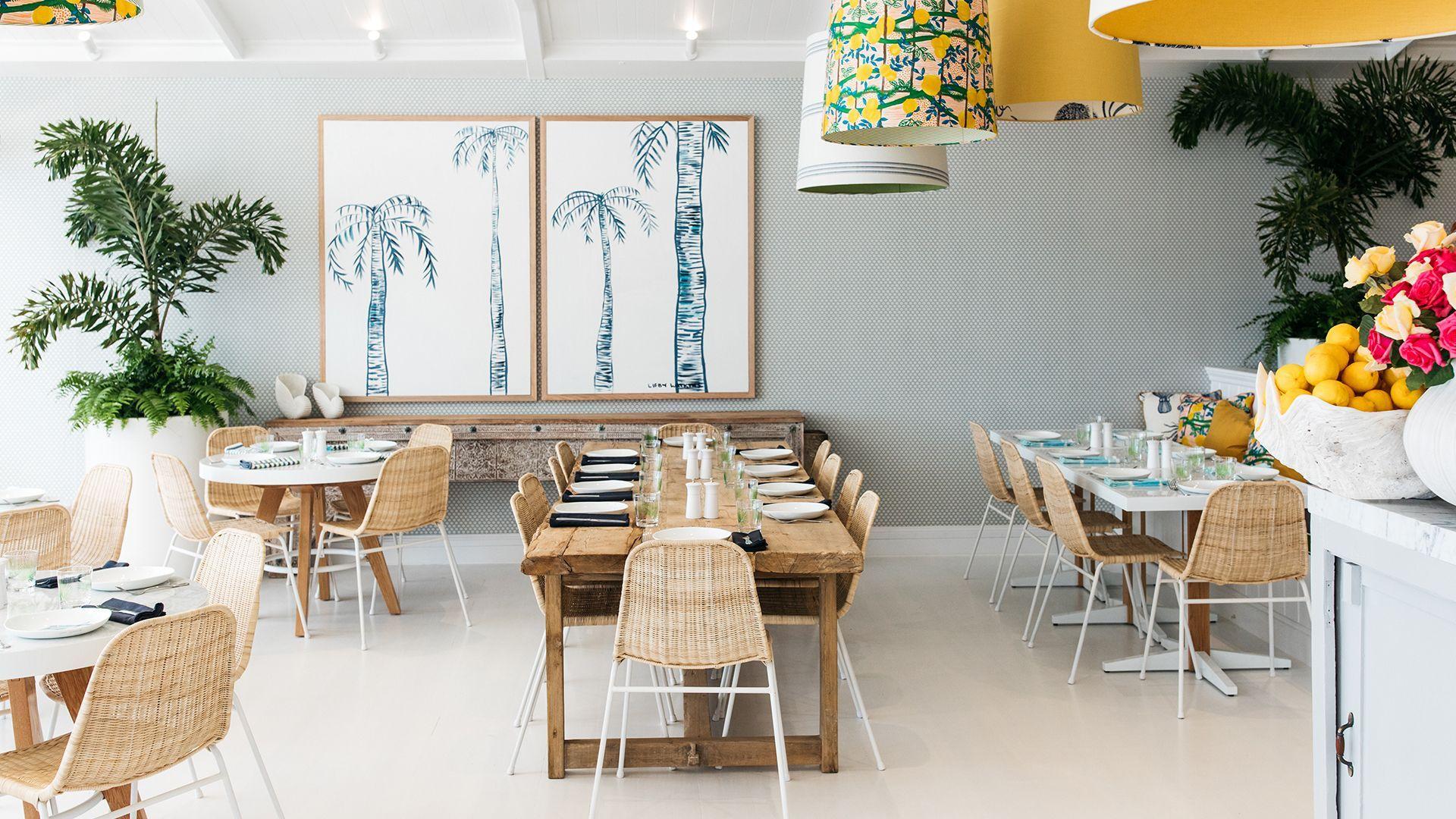 Barrenjoey House Palm Beach
Barrenjoey House Waterfront Oasis in Palm Beach with $50 Dining Credit

Exchange Sydney bustle for Palm Beach serenity at the waterside oasis of Barrenjoey House – an elegant heritage property boasting 100 years of old-world charm, and a Northern Beaches icon since its 1920s heyday. Part of the renowned Boathouse Group, the property is just an hour north of Sydney CBD, and enjoys access to some of Sydney's most pristine beaches as well as the boatowner's paradise that is the tranquil Pittwater inlet, making for a convenient coastal escape. The guesthouse's innovative heritage restaurant makes the most of its prime location, serving modern Australian cuisine with a focus on locally sourced seafood and seasonal produce.
Unwind in the guesthouse's airy, light-drenched interiors, indulge in sea-fresh oysters at the onsite restaurant or venture out to discover untouched bays, the popular Home & Away beach and an infinite stretch of coastal trails that will keep any nature enthusiast satisfied.
Your handpicked inclusions:
A$50 food and drink credit per room to enjoy at The Boathouse Palm Beach
Enjoy a complimentary bottle of wine during your stay
Unwind with a welcome cocktail
Make the most of your final day with a leisurely 12pm late checkout
Pittwater Loft Upgrade: Turn up the luxury staying in the spacious, 52sqm Loft located on the top floor, boasting an open plan layout with a bedroom, living area and sitting area where you can gaze over the sparkling waters.
Dining Experience: Choose the dinner upgrade and savour a delicious three-course dinner overlooking stunning ocean vistas at Barrenjoey House restaurant.
Interest-free payment options available 

Interest-free payment options available 

holiday Options
Select your holiday type
Guestroom Six
Relax in this bright and breezy room with views over the garden, featuring timber floors, custom crafted décor and a plush king bed
Room Size: 13 m²
Inclusion highlights:
A$50 drink and dining credit
Welcome cocktail
Welcome bottle of wine
12pm late checkout
Inclusions valid for up to two guests
Check-in: 3pm
Guestroom Five
Light-filled, east-facing room, with timber floors, custom crafted décor and garden views
Room Size: 28 m²
Inclusion highlights:
A$50 drink and dining credit
Welcome cocktail
Welcome bottle of wine
12pm late checkout
Inclusions valid for up to two guests
Check-in: 3pm
Guestroom One
Light-filled, north-facing room, with timber floors, custom crafted décor and views across Pittwater bay through the pine trees
Room Size: 28 m²
Inclusion highlights:
A$50 drink and dining credit
Welcome cocktail
Welcome bottle of wine
12pm late checkout
Inclusions valid for up to two guests
Check-in: 3pm
GUESTROOM 6 — DINNER UPGRADE
Guestroom Six
Relax in this bright and breezy room with views over the garden, featuring timber floors, custom crafted décor and a plush king bed
Room Size: 13 m²
Inclusion highlights:
One-time three-course dinner
A$50 drink and dining credit
Welcome cocktail
Welcome bottle of wine
12pm late checkout
Inclusions valid for up to two guests
Check-in: 3pm
GUESTROOM 5 — DINNER UPGRADE
Guestroom Five
Light-filled, east-facing room, with timber floors, custom crafted décor and garden views
Room Size: 28 m²
Inclusion highlights:
One-time three-course dinner
A$50 drink and dining credit
Welcome cocktail
Welcome bottle of wine
12pm late checkout
Inclusions valid for up to two guests
Check-in: 3pm
GUESTROOM 1 — DINNER UPGRADE
Guestroom One
Light-filled, north-facing room, with timber floors, custom crafted décor and views across Pittwater bay through the pine trees
Room Size: 28 m²
Inclusion highlights:
One-time three-course dinner
A$50 drink and dining credit
Welcome cocktail
Welcome bottle of wine
12pm late checkout
Inclusions valid for up to two guests
Check-in: 3pm
The Loft
Located upstairs on its own level, the Loft offers light-filled space to stretch out in and calming ocean views, with a lounge area and clean, coastal décor
Room Size: 52 m²
Inclusion highlights:
A$50 drink and dining credit
Welcome cocktail
Welcome bottle of wine
12pm late checkout
Inclusions valid for up to two guests
Check-in: 3pm
LOFT UPGRADE — DINNER UPGRADE
The Loft
Located upstairs on its own level, the Loft offers light-filled space to stretch out in and calming ocean views, with a lounge area and clean, coastal décor
Room Size: 52 m²
Inclusion highlights:
One-time three-course dinner
A$50 drink and dining credit
Welcome cocktail
Welcome bottle of wine
12pm late checkout
Inclusions valid for up to two guests
Check-in: 3pm