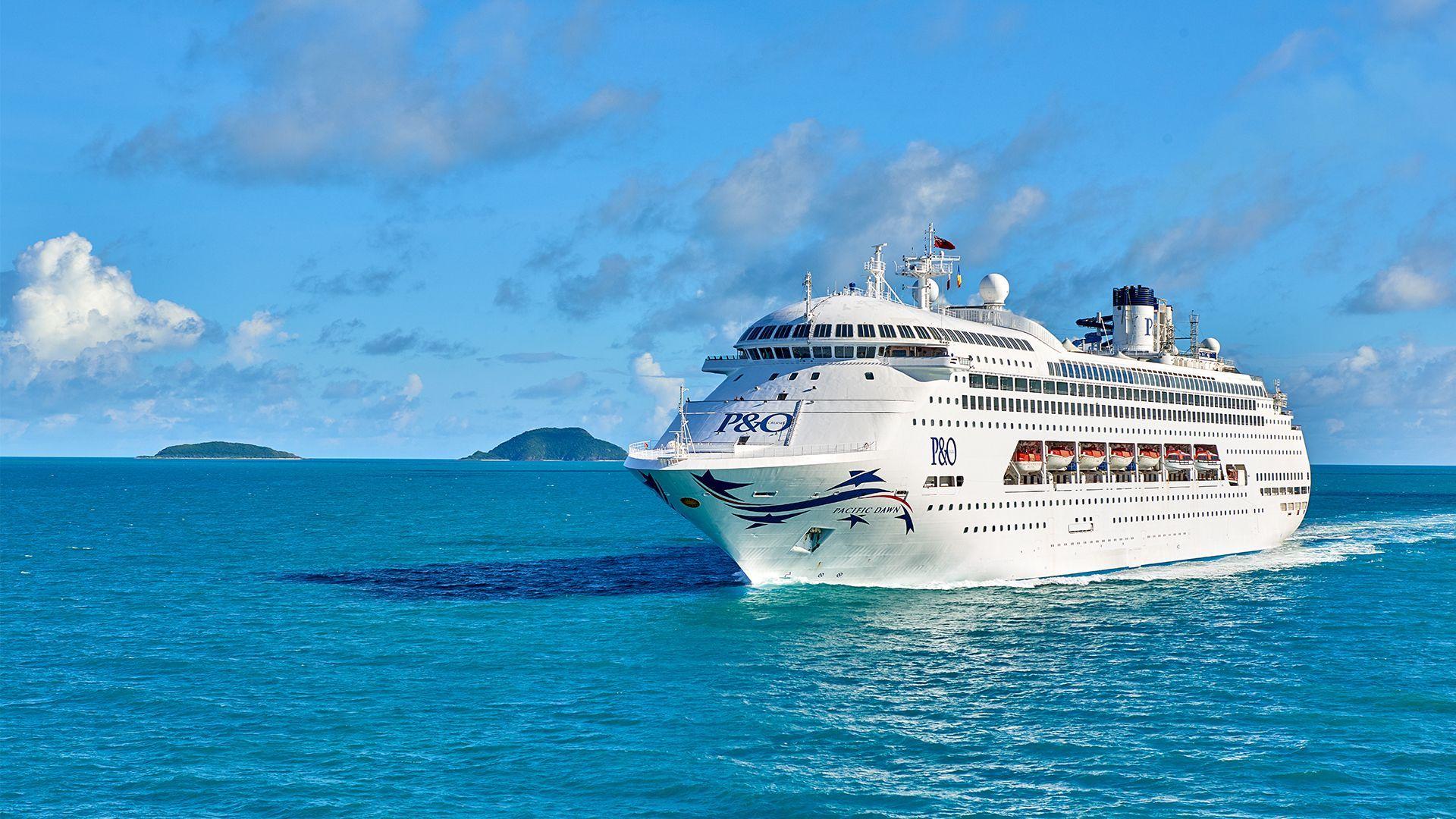 Three-Night P&O Comedy Cruise from Brisbane with Inclusive Dining and Evening Entertainment
All aboard P&O's impressive Pacific Dawn for a three-night comedy cruise departing from the sunny city of Brisbane on 12 September 2020. Whether you're a first-time cruiser looking to sample life on board, a comedy lover or simply looking for a chill-out experience with everything you could possibly want at your fingertips, couples, families and friends alike are sure to love this short break. Take advantage of the water park, two water slides, zip-lining, rock-climbing, barefoot bowls and entertainment on board as some of Australia's best comedians take to the stage every night, with all onboard meals included.
4 Days From
Twin Share
Valued up to A$371

Book now. Pay Later.
holiday Options
Inclusion highlights:
Packages valid for one person (quad-share) – you must purchase four packages
Three nights in an upgraded quad-share Ocean View Stateroom
All meals onboard (excluding speciality dining restaurants)
A large selection of complimentary entertainment, including daily comedy shows
INTERIOR CABIN – TWIN SHARE
Inclusion highlights:
Packages valid for one person (twin-share) – you must purchase two packages
Three nights in an Interior Stateroom
All meals onboard (excluding speciality dining restaurants)
A large selection of complimentary entertainment, including daily comedy shows
OCEAN VIEW UPGRADE – TWIN SHARE
Inclusion highlights:
Packages valid for one person (twin-share) – you must purchase two packages
Three nights in an upgraded Ocean View Stateroom
All meals onboard (excluding speciality dining restaurants)
A large selection of complimentary entertainment, including daily comedy shows
BALCONY UPGRADE – TWIN SHARE
Inclusion highlights:
Packages valid for one person (twin-share) – you must purchase two packages
Three nights in an upgraded Balcony Stateroom
All meals onboard (excluding speciality dining restaurants)
A large selection of complimentary entertainment, including daily comedy shows
MINI SUITE UPGRADE – TWIN SHARE
Inclusion highlights:
Packages valid for one person (twin-share) – you must purchase two packages
Three nights in a luxurious Mini-Suite
All meals onboard (excluding speciality dining restaurants)
A large selection of complimentary entertainment, including daily comedy shows
SUITE UPGRADE – TWIN SHARE
Inclusion highlights:
Packages valid for one person (twin-share) – you must purchase two packages
Three nights in a luxurious Suite with private balcony
All meals onboard (excluding speciality dining restaurants)
A large selection of complimentary entertainment, including daily comedy shows