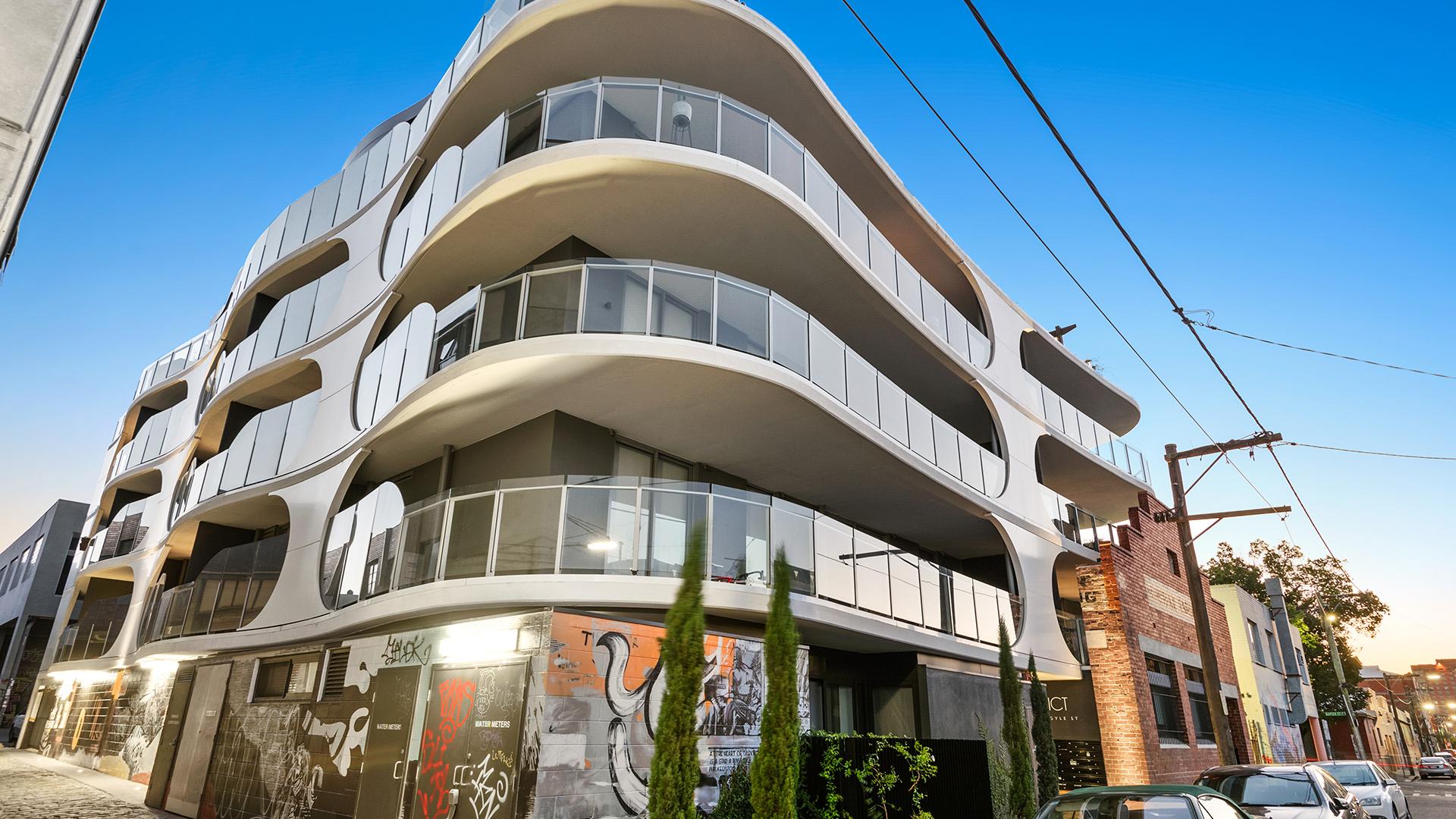 Urban Escape in Melbourne's Coolest District
Explore the most vibrant part of Melbourne at District Fitzroy, perfectly located between buzzing Brunswick Street and foodie destination Smith Street. Live like a local in a spacious One-Bedroom Executive Apartment and enjoy an urban city escape with the best of Melbourne on your doorstep.
2 or 3 Nights From
Valued up to A$518

Book now. Pay Later.
holiday Options
---
CITY GETAWAY
One-Bedroom Executive Apartment
Inclusion Highlights:
Valid for two people
Experience Passport Inclusions:
20% off any tour with Go West, including Yarra Valley winery and Great Ocean Road tours
20% off a midweek Melbourne or Yarra Valley hot air balloon ride
GROUP UPGRADE
Two-Bedroom Executive Apartment
Inclusion Highlights:
Valid for four people
Experience Passport Inclusions:
20% off any tour with Go West, including Yarra Valley winery and Great Ocean Road tours
20% off a midweek Melbourne or Yarra Valley hot air balloon ride
URBAN UPGRADE
Two-Bedroom Deluxe Apartment with View
Inclusion Highlights:
Valid for four people
Experience Passport Inclusions:
20% off any tour with Go West, including Yarra Valley winery and Great Ocean Road tours
20% off a midweek Melbourne or Yarra Valley hot air balloon ride
CITY GETAWAY
One-Bedroom Executive Apartment
Inclusion Highlights:
Valid for two people
Experience Passport Inclusions:
20% off any tour with Go West, including Yarra Valley winery and Great Ocean Road tours
20% off a midweek Melbourne or Yarra Valley hot air balloon ride
GROUP UPGRADE
Two-Bedroom Executive Apartment
Inclusion Highlights:
Valid for four people
Experience Passport Inclusions:
20% off any tour with Go West, including Yarra Valley winery and Great Ocean Road tours
20% off a midweek Melbourne or Yarra Valley hot air balloon ride
URBAN UPGRADE
Two-Bedroom Deluxe Apartment with View
Inclusion Highlights:
Valid for four people
Experience Passport Inclusions:
20% off any tour with Go West, including Yarra Valley winery and Great Ocean Road tours
20% off a midweek Melbourne or Yarra Valley hot air balloon ride