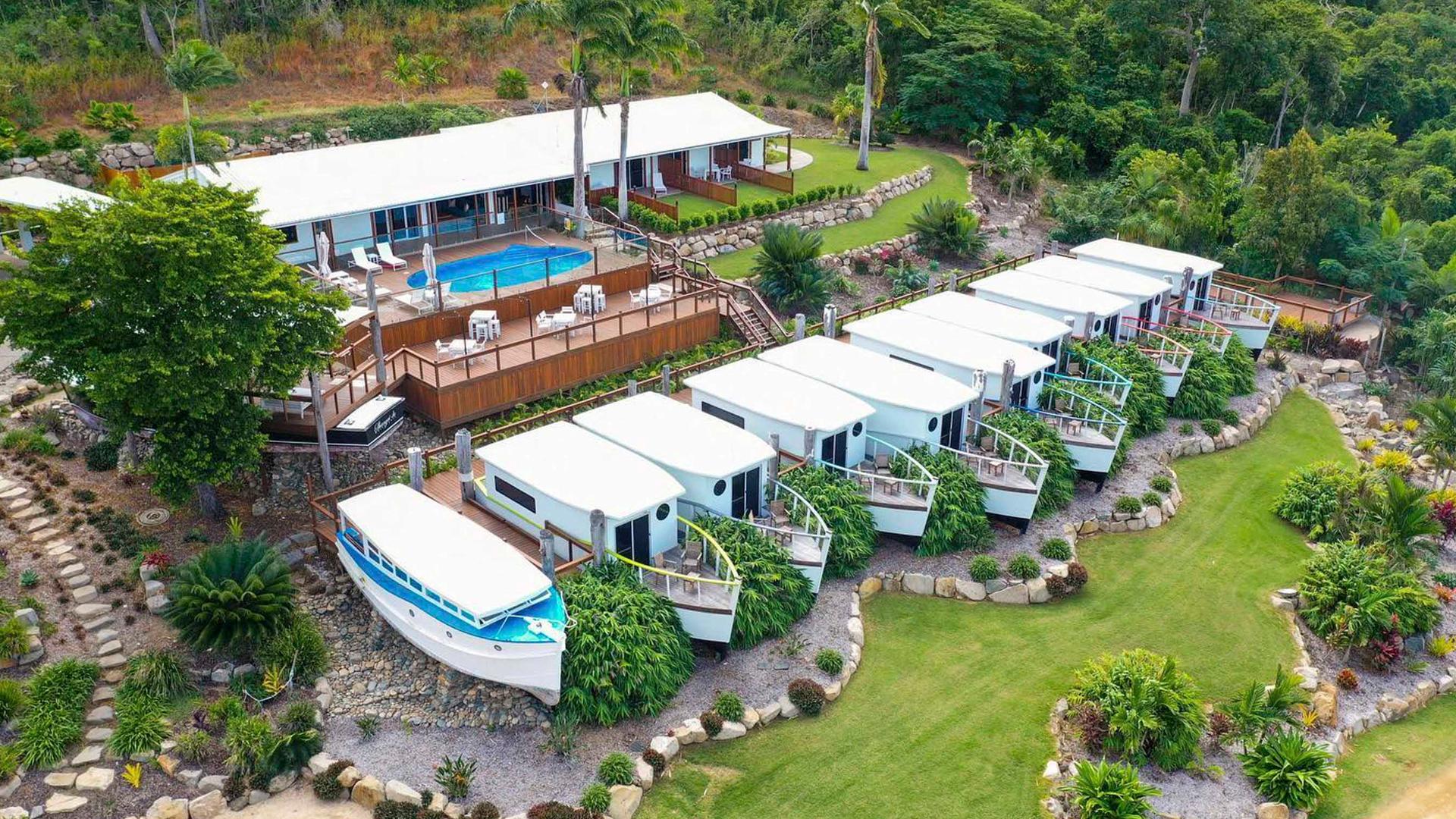 Freedom Shores
One-of-a-Kind Whitsundays Beachfront Escape with Daily Breakfast & A$100 Dining Credit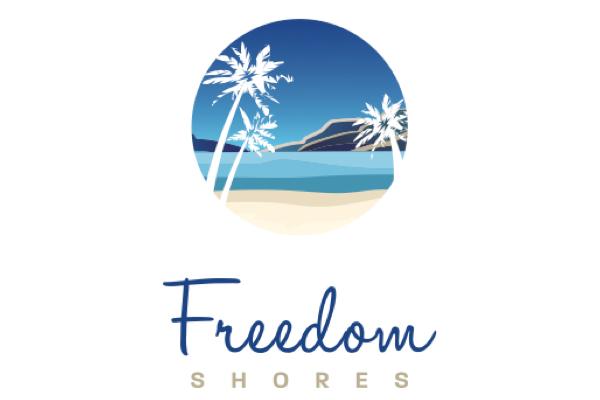 If you are a fan of all things unique – and nautical – you will absolutely love Freedom Shores, located right by the water on the outskirts of Airlie Beach and boasting spectacular views over the Coral Sea. This sun-soaked haven is a quiet refuge that's perfectly suited for a well-deserved escape filled with equal parts relaxation and adventure.
Go beyond the standard maritime picture in the lobby and fully embrace the unique architectural style of this resort, where you can sleep in a boat-inspired bungalow with the added luxury of ultra-modern comforts. Here, you'll experience the very best of both worlds and enjoy a taste of life at sea without having to leave dry land, allowing you to take in the superb views or explore the Whitsundays and surrounding islands at your own pace. Choose to bask in the sun and feel immediately rejuvenated as you relax by the water or explore beyond the property and discover the natural wonders this exceptional part of the world is known for – from the Great Barrier Reef to beautiful Whitehaven Beach – allowing yourself to be inspired by the great outdoors.
Your handpicked inclusions:
Enjoy daily continental breakfast of pastries, fruit, cereals and more, served with tea and coffee
A$100 dining and drinks credit per room to spend at the award-winning Northerlies Beach Bar & Grill
One welcome drink each – your choice of a cocktail, craft beer or glass of premium wine
Guaranteed late checkout at 12pm, so you can make the most of your final day
Travelling with family? Upgrade to the spacious Resort Suite, located in the main resort area – up to two children (12 and under) stay free with daily breakfast.
Longer-stay bonus: Extend your stay and receive additional dining credit to enjoy at the award-winning Northerlies Beach Bar & Grill. Stay five or six nights in any room type to receive A$150 dining credit per room or stay seven nights or more to receive A$200.
Reef Cruise Upgrade: Make your experience even more unforgettable by selecting the Reef Upgrade, with a scenic return cruise for two through the Whitsundays to the outer reef. Spend a full day exploring the Great Barrier Reef, enjoy morning tea, lunch and afternoon tea, learn more about the reef with access to the underwater observatory, embark on a semi-submarine guided tour and snorkel through the kaleidoscopic Hardy Reef from the multi-level Reefworld facility.
Interest-free payment options available 

Interest-free payment options available 

holiday Options
Select your holiday type
OCEAN-VIEW NAUTICAL ESCAPE
Ocean-Class Boat Bungalow
Spend the night in a stylish, boat-inspired bungalow with a private deck boasting breathtaking sea views to create a memorable stay
Room Size: 30 m²
Inclusion highlights:
A$100 dining and drinks credit per bungalow
Daily continental breakfast
Welcome drink per adult on arrival
Guaranteed 12pm late checkout
Resort Suite
Breathtaking views and all modern comforts await in this beautifully expansive suite, located in the main resort with a separate lounge area, private patio and two bathrooms
Room Size: 80 m²
Inclusion highlights:
Up to two kids (12 and under) stay free with breakfast
A$100 dining and drinks credit per suite
Daily continental breakfast
Welcome drink per adult on arrival
OCEAN-VIEW NAUTICAL ESCAPE – REEF CRUISE
Ocean-Class Boat Bungalow
Spend the night in a stylish, boat-inspired bungalow with a private deck boasting breathtaking sea views to create a memorable stay
Room Size: 30 m²
Inclusion highlights:
One-time, full-day Great Barrier Reef cruise for two with snorkelling, semi-submersible experience, morning, afternoon tea and lunch
A$100 dining and drinks credit per bungalow
Daily continental breakfast
Welcome drink per adult on arrival
RESORT SUITE UPGRADE – REEF CRUISE
Resort Suite
Breathtaking views and all modern comforts await in this beautifully expansive suite, located in the main resort with a separate lounge area, private patio and two bathrooms
Room Size: 80 m²
Inclusion highlights:
One-time, full-day Great Barrier Reef cruise for two with snorkelling, semi-submersible experience, morning, afternoon tea and lunch
Up to two kids (12 and under) stay free with accommodation and breakfast only
A$100 dining and drinks credit per room
Daily continental breakfast