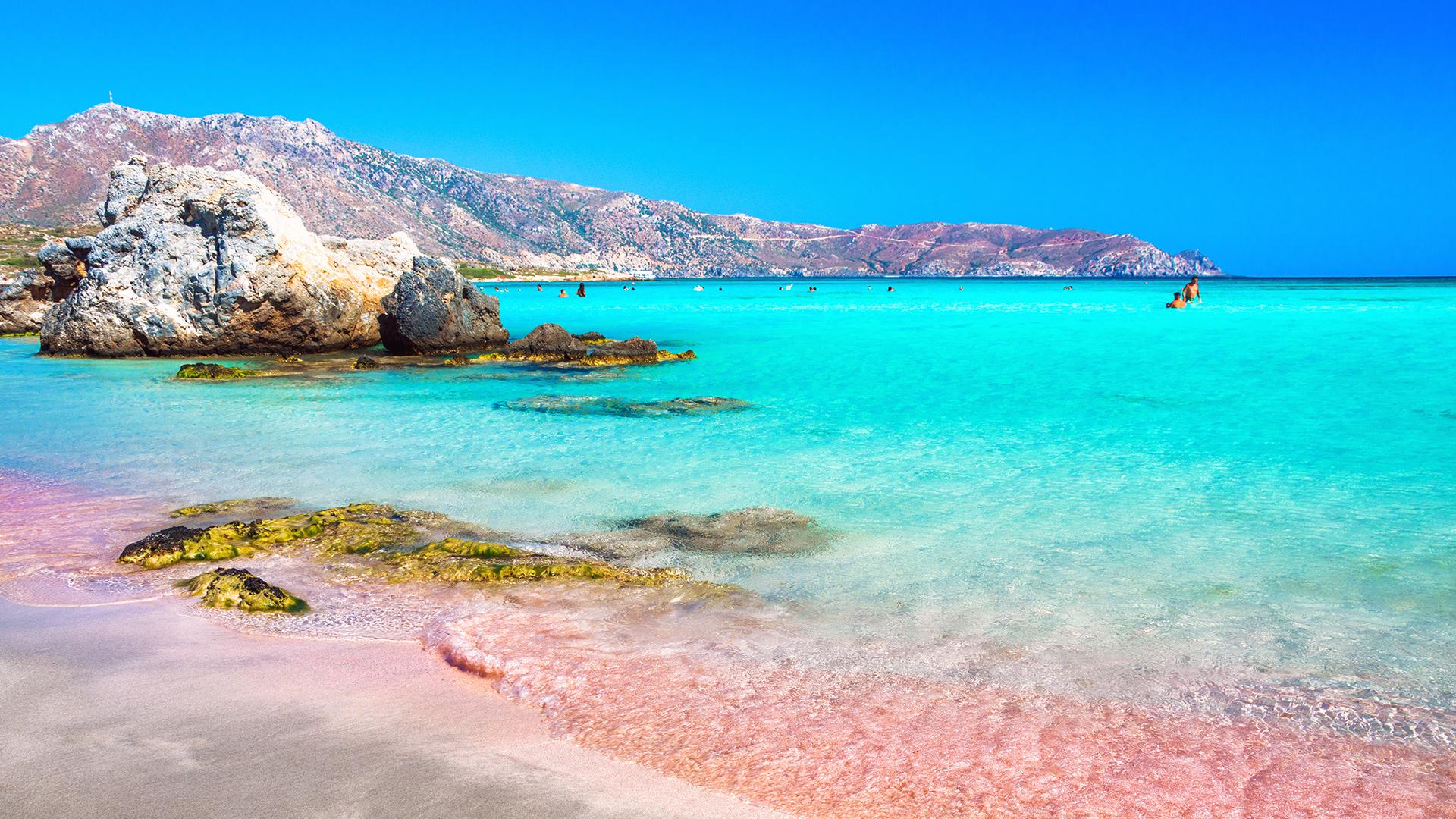 Greek Island Suite Getaway
Picture yourself relaxing on a white sandy beach as the Mediterranean stretches on endlessly in front of you. It's time to make that dream a reality and start planning a European summer getaway on the stunning Greek island of Crete. Rent a car and make the most of this incredible island escape, with a peaceful stay at Golden Rose Suites, where you will enjoy daily breakfast, nightly dinner and a welcome bottle of local wine. Plus, all government taxes are included!
4, 7 or 10 Nights From
Valued up to $1,147
holiday Options
---
Inclusion Highlights:
Packages valid for two adults
Daily buffet breakfast and set-menu dinner
A welcome bottle of local wine
All government taxes included
Inclusion Highlights:
Packages valid for two adults
Daily buffet breakfast and set-menu dinner
A welcome bottle of local wine
All government taxes included
Inclusion Highlights:
Packages valid for two adults
Daily buffet breakfast and set-menu dinner
A welcome bottle of local wine
All government taxes included
Crete is the quintessential European holiday destination. Think spectacular beaches, rugged coastlines dotted with charming villages and delicious Mediterranean cuisine. Start planning your European summer 2020 getaway now and start dreaming of your idyllic island escape.
What You'll Love…
The Accommodation – A peaceful hotel only moments away from the beach
Located just a stroll away from the beach, Golden Rose Suites is a peaceful haven in the village of Kolymbari. Far away from tourist crowds, this hotel is for those who want to venture off the beaten path. Featuring self-contained accommodation, it's the perfect home base for travellers who want to rent a car and explore the island and then soak up some sun by the pool. After a day of exploring this magnificent island, walk to the beach and go for a swim in the glittering blue waters of the Mediterranean before heading back to your hotel for an authentic meal in the restaurant.
Your Suite – A self-contained retreat
Your spacious suite will be your home-away-from-home during your stay in Crete. Featuring a comfy queen bed and chic en suite, you can use your kitchenette to prepare a meal to enjoy from your balcony. Soak up views of the pool, gardens or nearby mountains, and toast your getaway with your welcome bottle of local Cretan wine.
The Food – Daily buffet breakfast and nightly dinner
Rise and shine with a daily buffet breakfast with a large variety of delicious dishes. Enjoy omelettes, eggs, cereals, pastries and fresh fruit, as well as a selection of juices, tea and coffee. It's the perfect way to start your day in this sun-soaked paradise.
You will also be able to feast on delicious dinners served in the hotel's dining area. With an ever-changing set menu, you will be able to indulge in traditional Greek dishes like moussaka or fresh local seafood.
See & Do – Experience the ultimate Greek Island holiday
There is so much to experience on your island escape. Crete is the largest of the Greek islands, so we recommend renting a car, allowing you to explore this incredible destination with ease.
Journey to Chania, wander through the Venetian harbour, visit the picturesque old lighthouse and do some souvenir shopping at the market. Closer to the hotel, you can explore Gonia Monastery, dating back to the 9th century and offering stunning views of Chania Bay. Or make the most of your secluded island retreat by renting a boat and sailing to the nearby Menies Beach. This gorgeous beach is protected from the elements and often overlooked by tourists, making it one of Crete's best hidden gems.
An hours' drive from the hotel lies Balos Lagoon, a stunning beach home to spectacular turquoise waters. One of Crete's most popular attractions, it's a must-see during your time on the island. Another bucket-list destination in Crete is the Palace of Knossos, the former capital of Minoan Greece and now an amazing archaeological site that gives insight into the island's fascinating past. And for the perfect holiday snap, head to Elafonisi beach, a beautiful spot where you might even see the waves lapping on soft pink sands.
If you'd like to explore other Greek islands during your stay in Crete, drive to Rethymno and catch a ferry to Santorini. Spend a day wandering through its iconic bright white buildings and exploring its spectacular coastline, sure to be a highlight of your European escape.
Perfect for couples seeking an island getaway
Whisk your other half away for an idyllic escape on the island of Crete. Perfect for a European summer getaway, at Golden Rose Suites you can soak up the stunning beaches, scorching sunshine and serene ambience this island is famous for.
Valid for travel from 1 May 2020 until 31 October 2020 (bookings must be made before 30 April 2020).
City Tax: Please note a €1.50 city tax per room, per night is included in your package.
Blackout Dates Apply: Dates are identified in the Booking Calendar.
Surcharge: A non-refundable surcharge per room, per night, applies for certain dates and is payable at time of booking. Dates and prices are identified in the Booking Calendar.
Check Availability: To confirm your dates of stay at purchase, click on 'Check Availability' and select your preferred package. Use the calendar to browse and select available dates. Dates with a surcharge are identified.
Buy Now Book Later: If you want to secure this offer and don't know when you want to travel please select 'Buy Now & Book Later'. This will secure your package and give you the flexibility to choose your travel dates - within the book by and validity period and subject to availability. To select dates post purchase, simply select 'My Escapes' under the 'My Account' tab and follow the prompts.
7-Day Change of Mind 'No Questions Asked' Refund Guarantee: Things don't always work out. Our 7-day Change of Mind Guarantee is there to help. Bookings (except for Tour bookings and flights) may be cancelled with a full refund provided that cancellation occurs strictly within 7 days from the date of purchase and provided that the cancellation is made no less than 21 days prior to the check-in date.
Feel Like Changing your Dates? No worries… You can make one (1) change to the date of your booking provided the change is made no less than 45 days before the start of your original booking date and provided you choose dates which are of an equal value and are available. Any change to booking dates is subject to and must be made online in accordance with our Terms and Conditions. Change of date not applicable when package is purchased with flights.
Packages are valid for two adults.
Maximum Room Capacity: The maximum room capacity is three people. See the 'Extra Guest Policy' below:
Extra Guest Policy: An additional guest (aged 12 years and over) may stay for a surcharge of €15 per night, sleeping on an extra single bed with accommodation and breakfast only. Payable directly to the hotel.
Child Policy: One child (aged 11 years and under) may stay for a surcharge of €12 per night, sleeping on an extra single bed with accommodation and breakfast only. Payable directly to the hotel.
Baby Policy: One baby (aged three years and under) may stay free of charge and will count towards the room capacity. A cot can be provided by the hotel free of charge.
Connecting rooms are not available.
Dining inclusions do not include beverages (unless otherwise stated). Menus are subject to change without notice.
Please note that full terms and conditions apply. Refer to website's terms and conditions.
Booking Guarantee
Purchase with confidence. We offer a 7-day 'Change of Mind' no questions asked guarantee.
Exclusively negotiated offers. We go direct to ensure you get the best price possible.
Quality guaranteed.