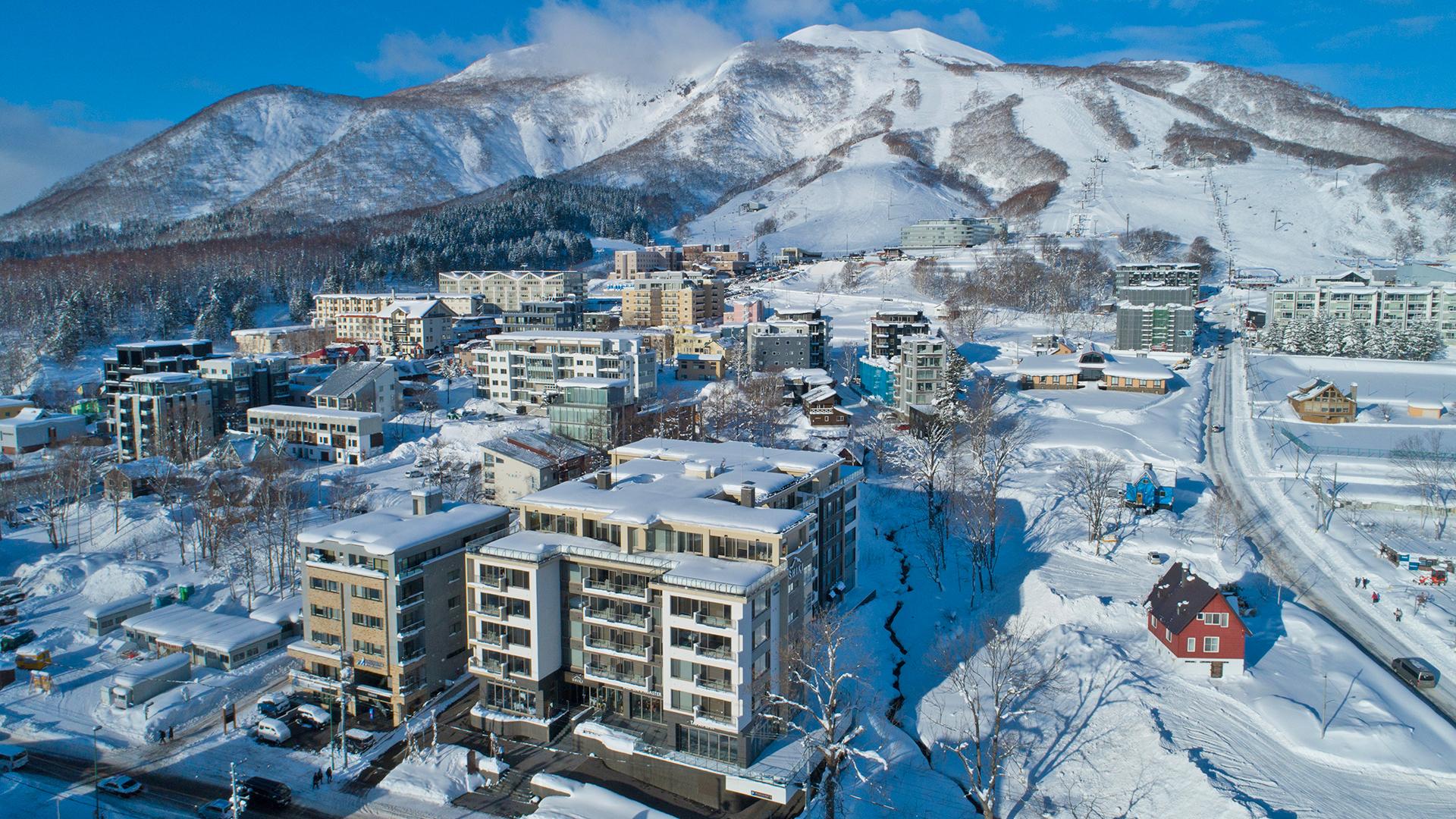 Glamorous Snow Escape in the Heart of Niseko's Hirafu Village
Averaging 15 - 16 meters of fresh, perfect snow each year, Niseko is a ski lover's dream and a winter wonderland waiting to be discovered. Experience the world's best snow with a stylish stay at the ultra-modern Hyatt House Niseko, ideally located in the heart of Hirafu Village, just minutes from the slopes. Your winter escape includes daily breakfast, all resort taxes and fees and a JPY5000 hotel credit to spend at the hotel's restaurant and grocery shop.
5, 7 or 9 Nights From
Valued up to A$9,974

Book now. Pay Later.
holiday Options
SNOW ESCAPE - SHOULDER SEASON
One Bedroom Apartment - Shoulder Season
Inclusion highlights:
Package valid for two people
Valid for travel during Shoulder Season (December and April)
Deluxe daily buffet breakfast
A JPY5,000 hotel credit
FAMILY UPGRADE - SHOULDER SEASON
Two Bedroom Apartment - Shoulder Season
Inclusion highlights:
Package valid for four people
Valid for travel during Shoulder Season (December and April)
Deluxe daily buffet breakfast
A JPY10,000 hotel credit
SNOW ESCAPE - POWDER SEASON
One Bedroom Apartment - Powder Season
Inclusion highlights:
Package valid for two people
Valid for travel during Powder Season (January to March)
Deluxe daily buffet breakfast
A JPY5,000 hotel credit
FAMILY UPGRADE - POWDER SEASON
Two Bedroom Apartment - Powder Season
Inclusion highlights:
Package valid for four people
Valid for travel during Powder Season (January to March)
Deluxe daily buffet breakfast
A JPY10,000 hotel credit
SNOW ESCAPE - SHOULDER SEASON
One Bedroom Apartment - Shoulder Season
Inclusion highlights:
Package valid for two people
Valid for travel during Shoulder Season (December and April)
Deluxe daily buffet breakfast
A JPY5,000 hotel credit
FAMILY UPGRADE - SHOULDER SEASON
Two Bedroom Apartment - Shoulder Season
Inclusion highlights:
Package valid for four people
Valid for travel during Shoulder Season (December and April)
Deluxe daily buffet breakfast
A JPY10,000 hotel credit
SNOW ESCAPE - POWDER SEASON
One Bedroom Apartment - Powder Season
Inclusion highlights:
Package valid for two people
Valid for travel during Powder Season (January to March)
Deluxe daily buffet breakfast
A JPY5,000 hotel credit
FAMILY UPGRADE - POWDER SEASON
Two Bedroom Apartment - Powder Season
Inclusion highlights:
Package valid for four people
Valid for travel during Powder Season (January to March)
Deluxe daily buffet breakfast
A JPY10,000 hotel credit
SNOW ESCAPE - SHOULDER SEASON
One Bedroom Apartment - Shoulder Season
Inclusion highlights:
Package valid for two people
Valid for travel during Shoulder Season (December and April)
Deluxe daily buffet breakfast
A JPY5,000 hotel credit
FAMILY UPGRADE - SHOULDER SEASON
Two Bedroom Apartment - Shoulder Season
Inclusion highlights:
Package valid for four people
Valid for travel during Shoulder Season (December and April)
Deluxe daily buffet breakfast
A JPY10,000 hotel credit
SNOW ESCAPE - POWDER SEASON
One Bedroom Apartment - Powder Season
Inclusion highlights:
Package valid for two people
Valid for travel during Powder Season (January to March)
Deluxe daily buffet breakfast
A JPY5,000 hotel credit
FAMILY UPGRADE - POWDER SEASON
Two Bedroom Apartment - Powder Season
Inclusion highlights:
Package valid for four people
Valid for travel during Powder Season (January to March)
Deluxe daily buffet breakfast
A JPY10,000 hotel credit