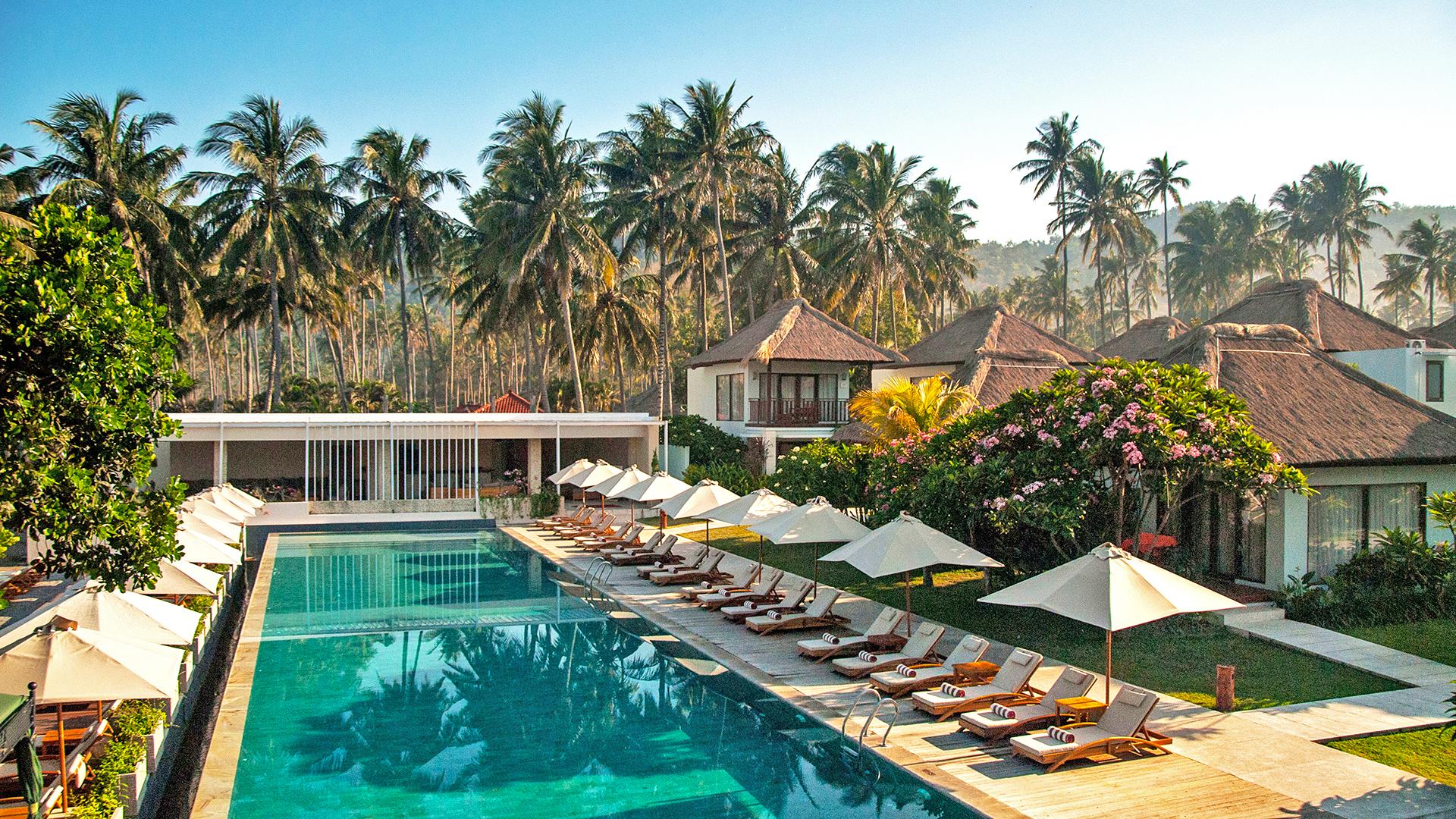 Untouched Beachfront Beauty in Lombok, Indonesia
Escape to Lombok—Bali's pristine sister island—for a serene beachfront escape amidst the white sands, aquamarine waters and lush fringed palm trees of this gorgeous tropical island. Check in to the deluxe Living Asia Resort & Spa Lombok with daily buffet breakfast, a buffet dining experience with live entertainment, a relaxing 30-minute spa treatment each, nightly sunset cocktails, complimentary afternoon tea, private airport pickup and more.
5 or 7 Nights From
Valued up to A$1,360

Book now. Pay Later.
holiday Options
LOMBOK ESCAPE
Garden View Room
Inclusion highlights:
Inclusions valid for two adults
Daily buffet breakfast
One buffet dining experience with live entertainment
One relaxing 30-minute spa treatment each
OCEAN UPGRADE
Partial Ocean View Room
Inclusion highlights:
Inclusions valid for two adults
Daily buffet breakfast
One buffet dining experience with live entertainment
One relaxing 30-minute spa treatment each
LOMBOK ESCAPE
Garden View Room
Inclusion highlights:
Inclusions valid for two adults
Daily buffet breakfast
One buffet dining experience with live entertainment
One relaxing 30-minute spa treatment each
OCEAN UPGRADE
Partial Ocean View Room
Inclusion highlights:
Inclusions valid for two adults
Daily buffet breakfast
One buffet dining experience with live entertainment
One relaxing 30-minute spa treatment each
VIP UPGRADE
Private Pool Villa
Inclusion highlights:
Inclusions valid for two adults
Daily buffet breakfast
One buffet dining experience with live entertainment
One relaxing 30-minute spa treatment each
VIP UPGRADE
Private Pool Villa
Inclusion highlights:
*Inclusions valid for two adults *
Daily buffet breakfast
One buffet dining experience with live entertainment
One relaxing 30-minute spa treatment each