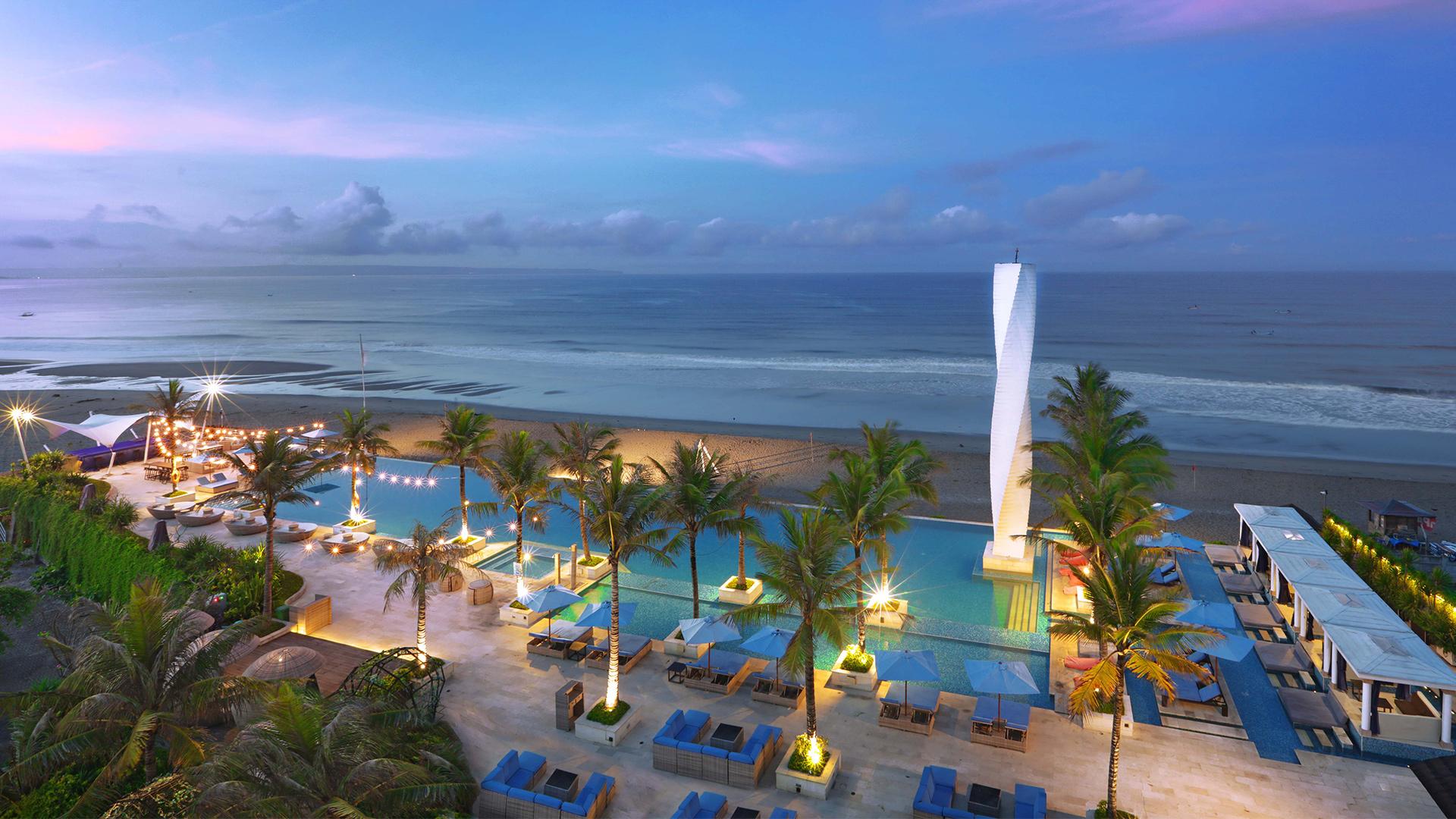 Five-Star Suites on Canggu's Vibrant Beachfront
Experience Canggu: Bali's coolest beachfront destination known for its chic coffee shops, fashionable boutiques and picturesque rice paddies—in timeless elegance at the five-star LV8 Resort Hotel. Enjoy a five or seven-night getaway in a spacious suite and indulge with daily buffet breakfast, daily afternoon tea, nightly cocktail each, two decadent dinners, a two-course lunch and a guaranteed late 1pm checkout.
5 or 7 Nights From
Valued up to A$1,748

Book now. Pay Later.
holiday Options
---
SUITE ESCAPE
One Bedroom Suite
Inclusion Highlights:
Inclusions valid for two people
Daily buffet breakfast
Daily afternoon tea
Nightly cocktail each
PRIVATE POOL UPGRADE
One Bedroom Suite with Pool
Inclusion Highlights:
Inclusions valid for two people
Daily buffet breakfast
Daily afternoon tea
Nightly cocktail each
FAMILY UPGRADE
Two Bedroom Suite
Inclusion Highlights:
Inclusions valid for four people
Daily buffet breakfast
Daily afternoon tea
Nightly cocktail each
ULTIMATE FAMILY POOL UPGRADE
Two Bedroom Suite with Pool
Inclusion Highlights:
Inclusions valid for four people
Daily buffet breakfast
Daily afternoon tea
Nightly cocktail each
SUITE ESCAPE
One Bedroom Suite
Inclusion Highlights:
Inclusions valid for two people
Daily buffet breakfast
Daily afternoon tea
Nightly cocktail each
PRIVATE POOL UPGRADE
One Bedroom Suite with Pool
Inclusion Highlights:
Inclusions valid for two people
Daily buffet breakfast
Daily afternoon tea
Nightly cocktail each
FAMILY UPGRADE
Two Bedroom Suite
Inclusion Highlights:
Inclusions valid for four people
Daily buffet breakfast
Daily afternoon tea
Nightly cocktail each
ULTIMATE FAMILY POOL UPGRADE
Two Bedroom Suite with Pool
Inclusion Highlights:
Inclusions valid for four people
Daily buffet breakfast
Daily afternoon tea
Nightly cocktail each