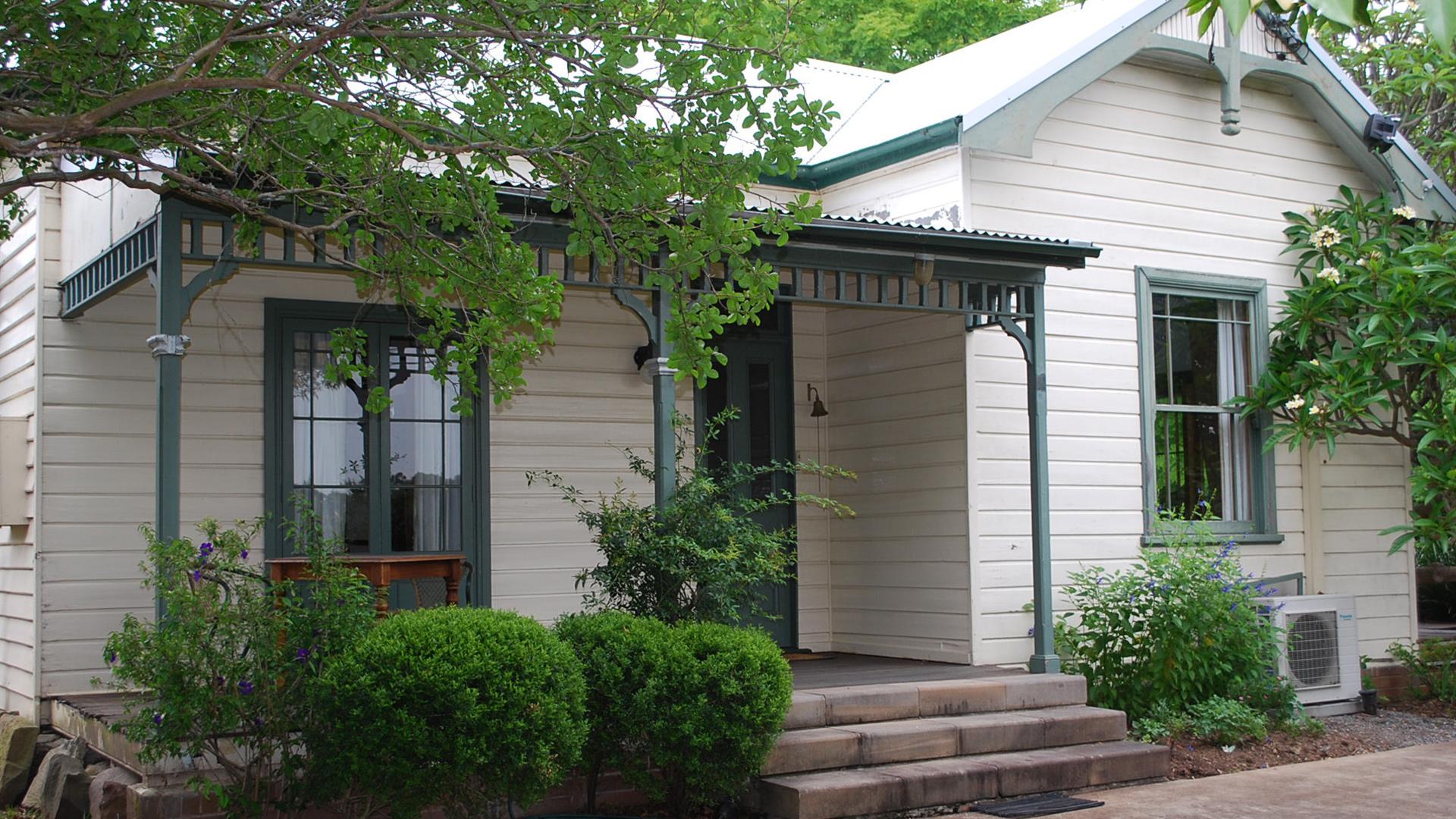 Romantic Country Getaway with Decadent Dining Inclusions
Indulge in a year-round romantic escape at Maddies of Bolwarra, a quaint heritage property set among English styled gardens just 45 kms from Newcastle and 45 minutes' drive from the iconic Hunter Valley. Escape the city's hustle and bustle for a couple of days in the countryside, and be treated to delicious daily buffet breakfast, a traditional afternoon tea for two with freshly made sweets and baked goods, local chocolates on arrival, a bottle of organic sparkling wine in room and a guaranteed, leisurely late 12pm checkout.
2 or 3 Nights From
Valued up to A$525

Book now. Pay Later.
holiday Options
QUEEN WITH PRIVATE BATHROOM
Queen with Private Bathroom
Inclusion highlights:
Inclusions valid for two adults
Queen bedroom with a private bathroom located just outside the room
Deluxe daily buffet breakfast with a selection of sweet and savoury treats
An afternoon tea with freshly made sweets, baked goods, coffee, teas and more
QUEEN WITH SHOWER
Queen with Ensuite Shower
Inclusion highlights:
Inclusions valid for two adults
Queen bedroom with an en-suite bathroom with shower
Deluxe daily buffet breakfast with a selection of sweet and savoury treats
An afternoon tea with freshly made sweets, baked goods, coffee, teas and more
QUEEN ROOM WITH BATH
Queen with Ensuite Bath
Inclusion highlights:
Inclusions valid for two adults
A romantic room complete with a private en suite with bath tub
Deluxe daily buffet breakfast with a selection of sweet and savoury treats
An afternoon tea with freshly made sweets, baked goods, coffee, teas and more