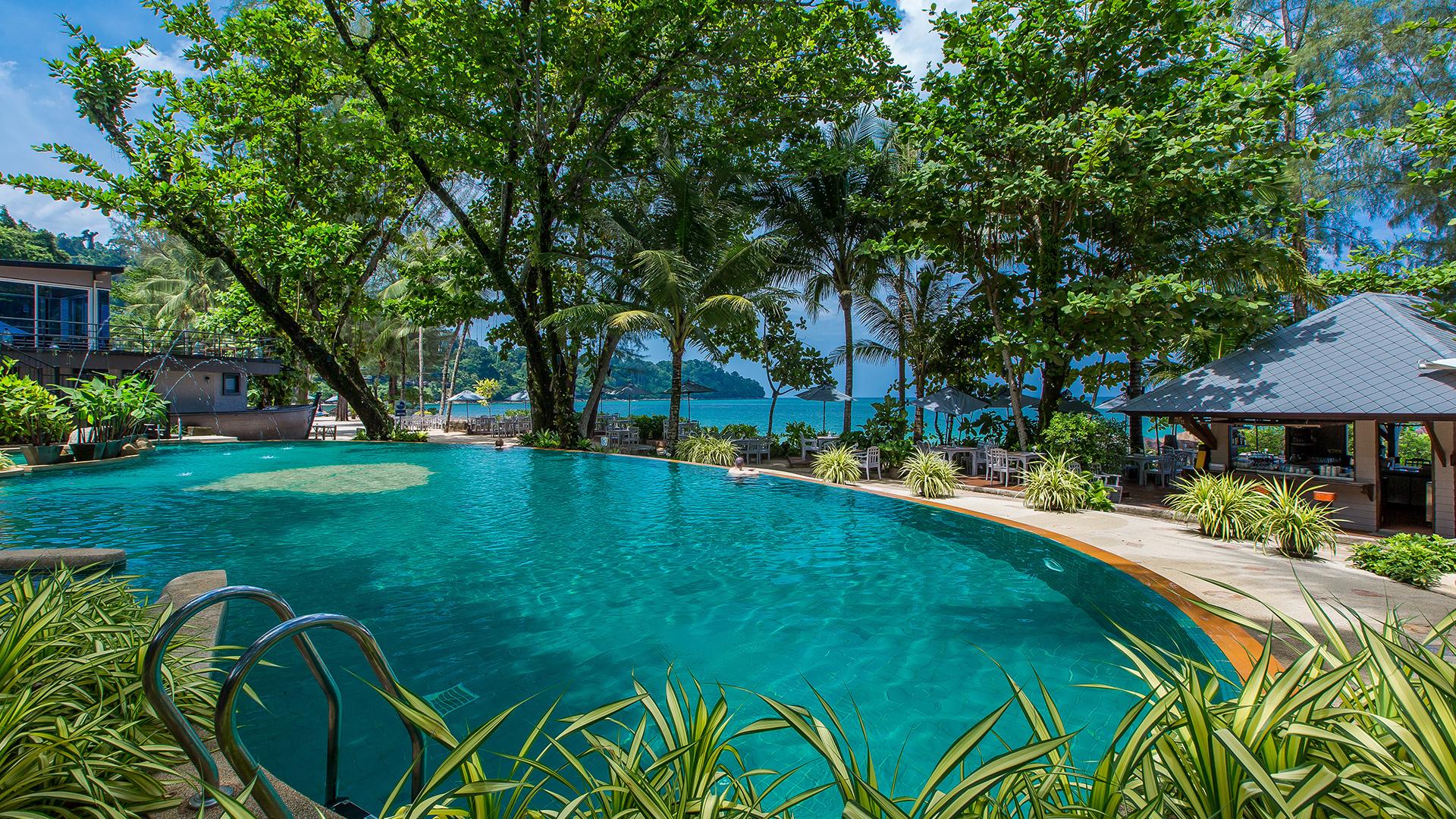 Stylish Khao Lak Beachfront Stay with Flexible Dining Inclusions
Find beachfront tranquility at Moracea by Khao Lak Resort, a five-star oasis on the gently sloping hills of this popular Thai destination. Wake up to daily buffet breakfast and enjoy flexible dining with your choice of three set-menu lunches or dinners. Also includes a 60-minute massage each and round-trip airport transfers, plus one child (aged 11 years and under) stays free with breakfast and transfers.
7 or 10 Nights From
Valued up to A$2,001

Book now. Pay Later.
holiday Options
BEACHFRONT GETAWAY
Jasmine Superior Room
Inclusion highlights:
Inclusions valid for two people
One child (aged 11 years and under) stays free on existing bedding with breakfast and transfers included
Daily buffet breakfast
Your choice of three set-menu lunches or dinners for two
GRAND UPGRADE
Hibiscus Grand Deluxe Room
Inclusion highlights:
Inclusions valid for two people
One child (aged 11 years and under) stays free on existing bedding with breakfast and transfers included
Daily buffet breakfast
Your choice of three set-menu lunches or dinners for two
POOL-ACCESS UPGRADE
Hibiscus Pool Access Room
Inclusion highlights:
Inclusions valid for two people
One child (aged 11 years and under) stays free on existing bedding with breakfast and transfers included
Daily buffet breakfast
Your choice of three set-menu lunches or dinners for two
BEACHFRONT GETAWAY
Jasmine Superior Room
Inclusion highlights:
Inclusions valid for two people
One child (aged 11 years and under) stays free on existing bedding with breakfast and transfers included
Daily buffet breakfast
Your choice of three set-menu lunches or dinners for two
GRAND UPGRADE
Hibiscus Grand Deluxe Room
Inclusion highlights:
Inclusions valid for two people
One child (aged 11 years and under) stays free on existing bedding with breakfast and transfers included
Daily buffet breakfast
Your choice of three set-menu lunches or dinners for two
POOL-ACCESS UPGRADE
Hibiscus Pool Access Room
Inclusion highlights:
Inclusions valid for two people
One child (aged 11 years and under) stays free on existing bedding with breakfast and transfers included
Daily buffet breakfast
Your choice of three set-menu lunches or dinners for two