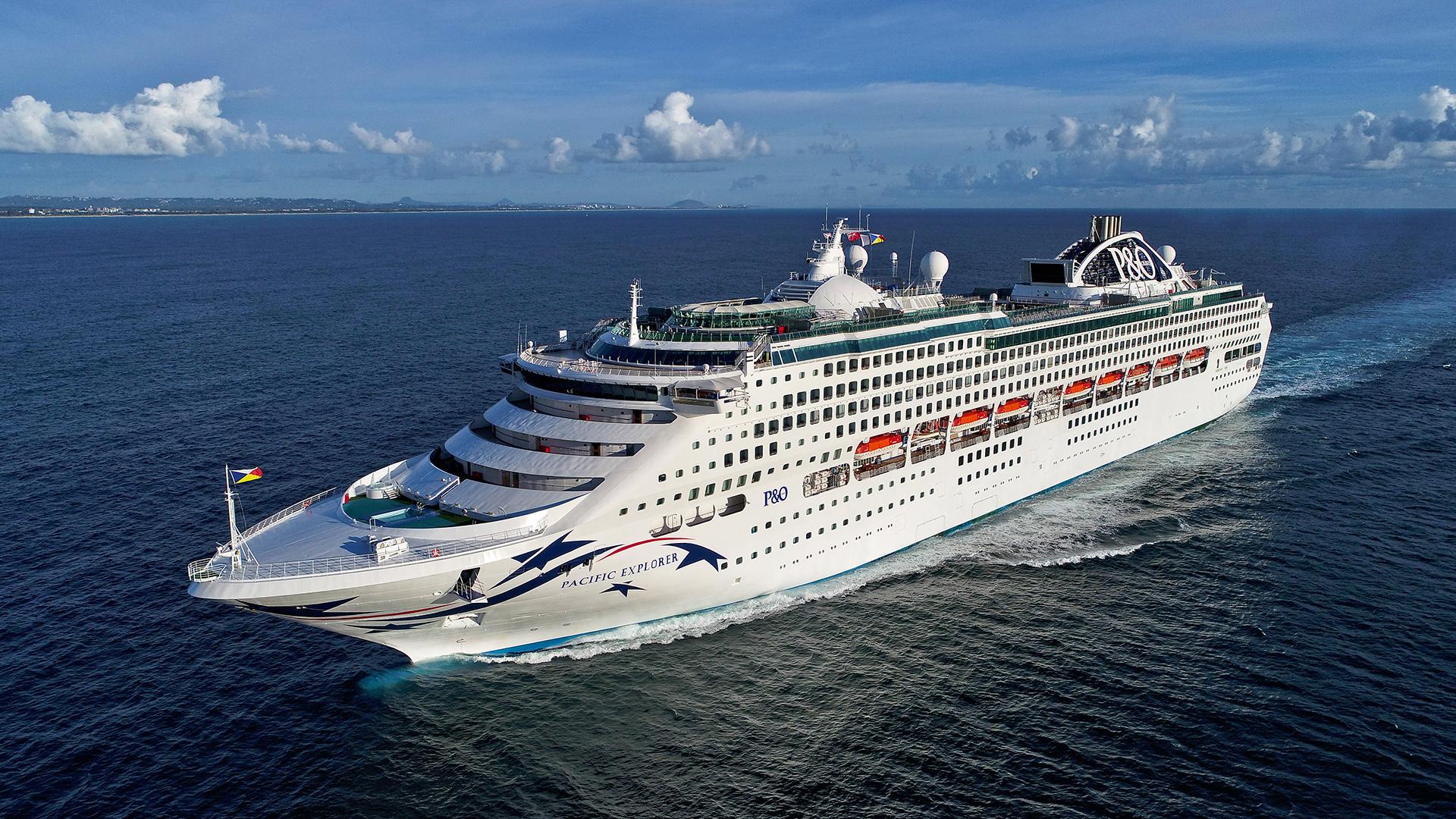 Melbourne: 3-Night P&O Comedy Cruise with Nightly Live Entertainment & All-Inclusive Dining
Set sail from the sparkling waters of Port Phillip Bay for a three-night comedy taster cruise departing Melbourne on 17 December 2021 onboard P&O's grand Pacific Explorer.
Whether you're a first-time cruiser looking to sample life on board, a comedy lover or simply looking for a relaxing mini-break with everything you could possibly want at your fingertips, couples, families and friends alike are sure to love this three-night escape. Take advantage of the Pacific Explorer's fabulous facilities and enjoy live entertainment on board as some of Australia's best comedians take to the stage every night, with all meals included.
Travelling with family? Quad share cabins are available for up to four people.
Your journey takes you to: Melbourne – Melbourne.
Time limited offer
4 Days From
Quad Share
Valued up to A$449
Interest-free payment options available 

holiday Options
4 Days From
Valued up to A$449
Sold out
Inclusion highlights:
Inclusions valid for ONE person (you must purchase FOUR packages)
All meals on board (excluding speciality dining restaurants)
A large selection of complimentary entertainment including daily comedy shows
4 Days From
Valued up to A$499
Sold out
Inclusion highlights:
Inclusions valid for ONE person (you must purchase FOUR packages)
Upgraded quad-share cabin with ocean views (window or porthole)
All meals on board (excluding speciality dining restaurants)
A large selection of complimentary entertainment including daily comedy shows
4 Days From
Valued up to A$499
Sold out
Inclusion highlights:
Inclusions valid for ONE person (you must purchase FOUR packages)
Upgraded quad-share cabin with private balcony
All meals on board (excluding speciality dining restaurants)
A large selection of complimentary entertainment including daily comedy shows
4 Days From
Valued up to A$649
Sold out
Inclusion highlights:
Inclusions valid for ONE person (you must purchase TWO packages)
All meals on board (excluding speciality dining restaurants)
A large selection of complimentary entertainment including daily comedy shows
4 Days From
Valued up to A$749
Sold out
Inclusion highlights:
Inclusions valid for ONE person (you must purchase TWO packages)
Upgraded twin-share cabin with ocean views (windows or porthole)
All meals on board (excluding speciality dining restaurants)
A large selection of complimentary entertainment including daily comedy shows
4 Days From
Valued up to A$749
Sold out
Inclusion highlights:
Inclusions valid for ONE person (you must purchase TWO packages)
Upgraded twin-share cabin with private balcony
All meals on board (excluding speciality dining restaurants)
A large selection of complimentary entertainment including daily comedy shows
4 Days From
Valued up to A$1,199
Sold out
Inclusion highlights:
Inclusions valid for ONE person (you must purchase TWO packages)
Upgraded Mini Suite with living area and full balcony
All meals on board (excluding speciality dining restaurants)
A large selection of complimentary entertainment including daily comedy shows