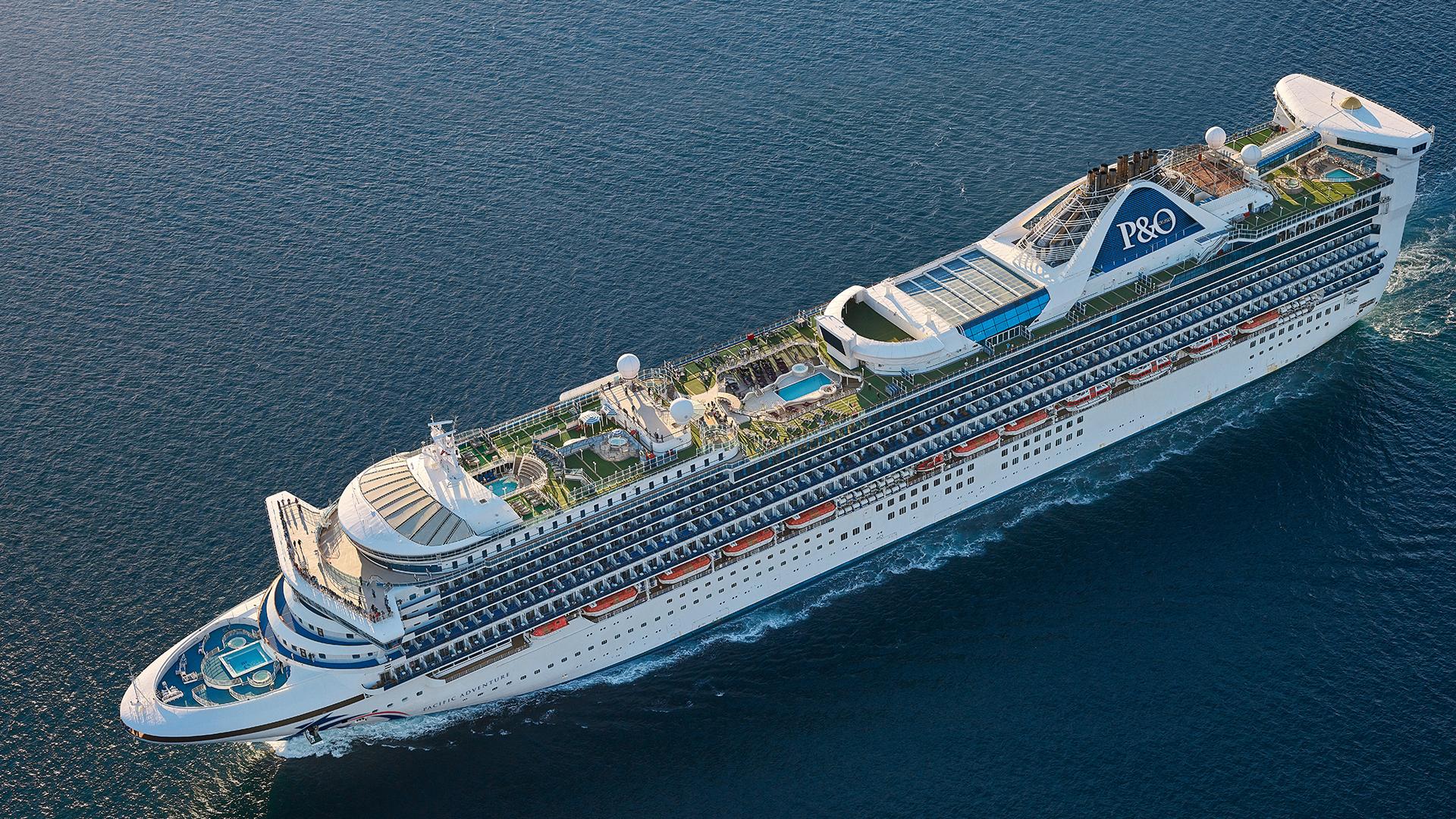 Sydney to Vanuatu 2022: 11-Night P&O Pacific Adventure Cruise with All Meals & Entertainment
Unforgettable adventures in paradise await as you set sail to Vanuatu and beyond from Sydney on an 11-night P&O Pacific Adventure cruise, with all meals and onboard entertainment included. Your journey will begin on 2 May 2022 as you wave goodbye to Sydney's dazzling harbour and glide through turquoise seas to the snorkelling paradise of Santo, Vanuatu.
From there, you will make your way to the remote yet fascinating island of Pentecost, float onwards to Port Vila to immerse yourself in Vanuatu's unique cultural traditions and unearth the otherworldly beauty that defines Mystery Island. Round out your exploration with a visit to New Caledonia's Isle of Pines before you're returned to Sydney on 13 May 2022.
Throughout your voyage, you will experience what care-free travel really means as you glide from island to island without needing to unpack. Onboard, you will be treated to all meals, entertainment and state-of-the-art facilities including three à la carte restaurants and nine casual eateries in The Pantry included in your cruise fare, not to mention child-friendly facilities for families.
Your cruise includes:
11 nights onboard P&O's Pacific Adventure in your choice of twin or quad-share cabin
Daily onboard breakfast, lunch and dinner in select restaurants
Complimentary onboard entertainment and activities
Experience the unrivalled tropical beauty of Santo, Vanuatu
Visit the evocative and remote Pentecost Island
Spend time in Port Vila, the capital of Vanuatu
Allow yourself to be fascinated by the allure of Mystery Island
Be mesmerised by New Caledonia's Isle of Pines
Your journey takes you to: Sydney — Santo — Pentecost — Port Vila — Mystery Island — Isle of Pines — Sydney
Travelling with the family? Quad-share cabins are available for up to four guests.
Cruise with confidence: our trusted cruise partner has prepared a COVID safe plan, please see Fine Print for further details.
Time limited offer
12 Days from
Quad Share
Valued up to A$1,324
Interest-free payment options available 

holiday Options
12 Days from
Valued up to A$1,324
Sold out
Inclusion highlights:
Package valid for one person (quad share) – you must purchase four packages
Quad-share Interior Cabin
Daily breakfast, lunch and dinner in select onboard restaurants
Complimentary onboard entertainment and activities
QUAD SHARE — OBSTRUCTED OCEANVIEW
12 Days from
Valued up to A$1,524
Sold out
Inclusion highlights:
Package valid for one person (quad share) – you must purchase four packages
Upgrade to a quad-share Oceanview Cabin featuring obstructed views
Daily breakfast, lunch and dinner in select onboard restaurants
Complimentary onboard entertainment and activities
12 Days from
Valued up to A$1,649
Sold out
Inclusion highlights:
Package valid for one person (quad share) – you must purchase four packages
Upgrade to a quad-share Balcony Cabin with balcony
Daily breakfast, lunch and dinner in select onboard restaurants
Complimentary onboard entertainment and activities
12 Days from
Valued up to A$1,549
Sold out
Inclusion highlights:
Package valid for one person (twin share) – you must purchase two packages
Twin-share Interior Cabin
Daily breakfast, lunch and dinner in select onboard restaurants
Complimentary onboard entertainment and activities
TWIN SHARE — OBSTRUCTED OCEANVIEW
12 Days from
Valued up to A$1,849
Sold out
Inclusion highlights:
Package valid for one person (twin share) – you must purchase two packages
Upgrade to a twin-share Oceanview Cabin featuring obstructed views
Daily breakfast, lunch and dinner in select onboard restaurants
Complimentary onboard entertainment and activities
12 Days from
Valued up to A$2,099
Sold out
Inclusion highlights:
Package valid for one person (twin share) – you must purchase two packages
Upgrade to a twin-share Balcony Cabin with balcony
Daily breakfast, lunch and dinner in select onboard restaurants
Complimentary onboard entertainment and activities
12 Days from
Valued up to A$2,789
Sold out
Inclusion highlights:
Package valid for one person (twin share) – You MUST purchase TWO packages
Upgrade to a stylish twin-share Mini Suite with priority embarkation, complimentary turndown service, floor-to-ceiling windows and a full balcony
Daily breakfast, lunch and dinner in select onboard restaurants
Complimentary onboard entertainment and activities