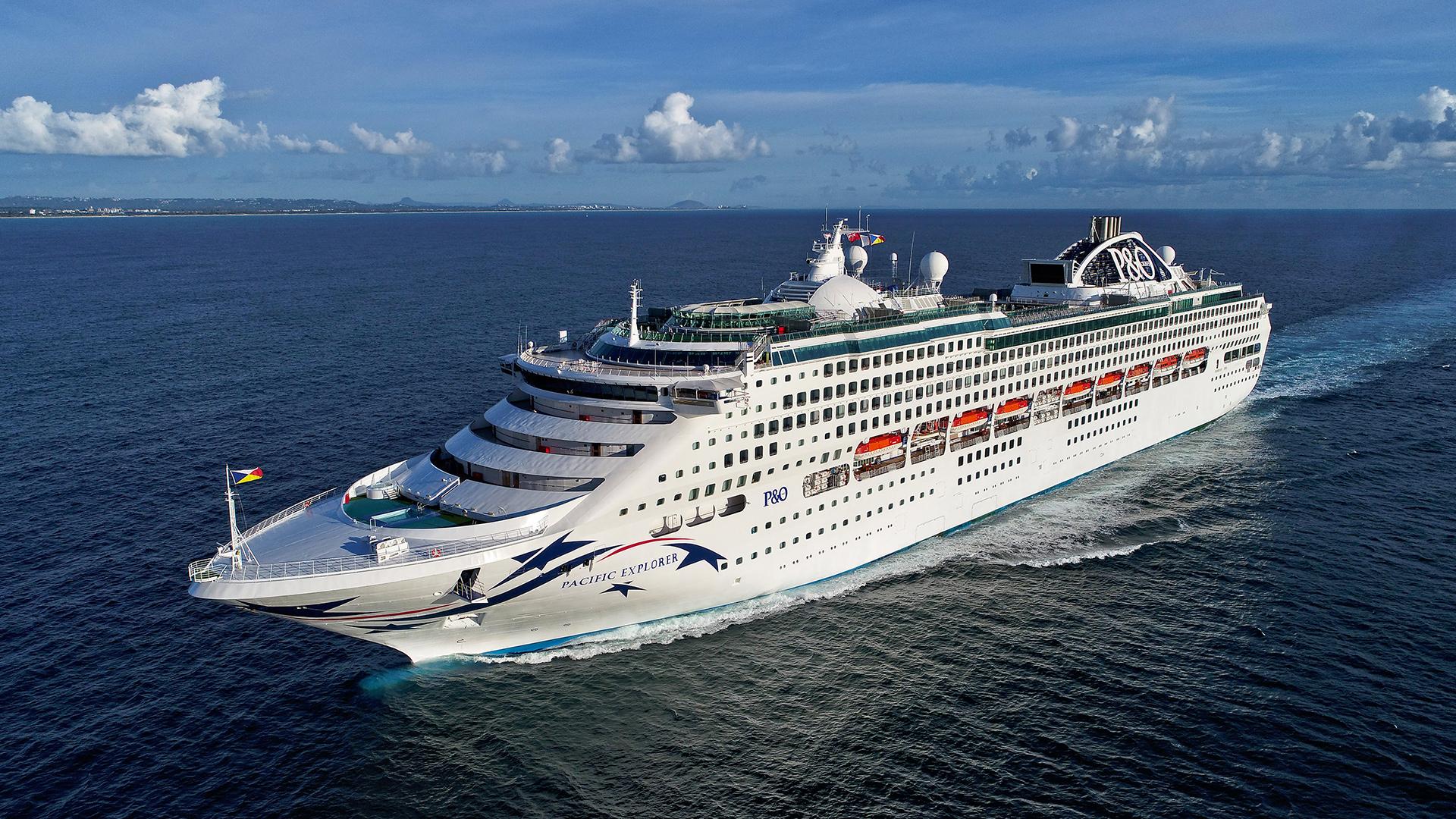 Brisbane 2021: 3-Night P&O Country Music Cruise with Nightly Live Entertainment & All-Inclusive Dining
Calling all country music lovers. Get ready to slip into your cowboy boots, don your big buckle belt and flip up your hat on this incredible three-day P&O Country Cruise. Where better to practice your line dancing and listen to live rockabilly, country rock, bluegrass, Dolly Parton and Kenny Rogers than onboard the incredible Pacific Explorer, departing Brisbane on 22 October 2021 and returning to port on 25 October 2021.
Enjoy boot-scootin' live country music performances together with Pacific Explorer's incredible onboard facilities, including all-inclusive entertainment — such as waterslides and theatre-style performances — and dining at three à la carte restaurants and nine casual eateries in The Pantry. Expect a lively weekend of banjos, twanging guitars, fiddles, 1950s-style skirts and slicked-back quiffs onboard this western-inspired cruise from Brisbane.
Travelling with the family? Quad-share cabins are available for up to four guests.
Your journey takes you to: Brisbane — Brisbane.
Time limited offer
4 Days From
Quad Share
Valued up to A$449
Interest-free payment options available 

holiday Options
4 Days From
Valued up to A$449
Sold out
Inclusion highlights:
Inclusions valid for ONE person (quad share) — you must purchase FOUR packages
Quad-share interior cabin
Three nights onboard the stylish P&O Pacific Explorer
Daily à la carte breakfast, lunch and dinner in select onboard restaurants
4 Days From
Valued up to A$499
Sold out
Inclusion highlights:
Inclusions valid for ONE person (quad share) — you must purchase FOUR packages
Upgrade to a quad-share ocean-view cabin (window or porthole)
Three nights onboard the stylish P&O Pacific Explorer
Daily à la carte breakfast, lunch and dinner in select onboard restaurants
4 Days From
Valued up to A$499
Sold out
Inclusion highlights:
Inclusions valid for ONE person (quad share) — you must purchase FOUR packages
Upgrade to a quad-share balcony room with private balcony
Three nights onboard the stylish P&O Pacific Explorer
Daily à la carte breakfast, lunch and dinner in select onboard restaurants
4 Days From
Valued up to A$649
Sold out
Inclusion highlights:
Inclusions valid for ONE person (twin share) — you must purchase TWO packages
Twin-share interior cabin
Three nights onboard the stylish P&O Pacific Explorer
Daily à la carte breakfast, lunch and dinner in select onboard restaurants
4 Days From
Valued up to A$749
Sold out
Inclusion highlights:
Inclusions valid for ONE person (twin share) — you must purchase TWO packages
Upgrade to a twin-share oceanview room (window or porthole)
Three nights onboard the stylish P&O Pacific Explorer
Daily à la carte breakfast, lunch and dinner in select onboard restaurants
4 Days From
Valued up to A$749
Sold out
Inclusion highlights:
Inclusions valid for ONE person (twin share) — you must purchase TWO packages
Upgrade to a twin-share balcony room with private balcony
Three nights onboard the stylish P&O Pacific Explorer
Daily à la carte breakfast, lunch and dinner in select onboard restaurants
4 Days From
Valued up to A$1,199
Sold out
Inclusion highlights:
Inclusions valid for one person (twin share) — you must purchase TWO packages
Upgrade to a twin-share mini suite with priority embarkation
Three nights onboard the stylish P&O Pacific Explorer
Daily à la carte breakfast, lunch and dinner in select onboard restaurants