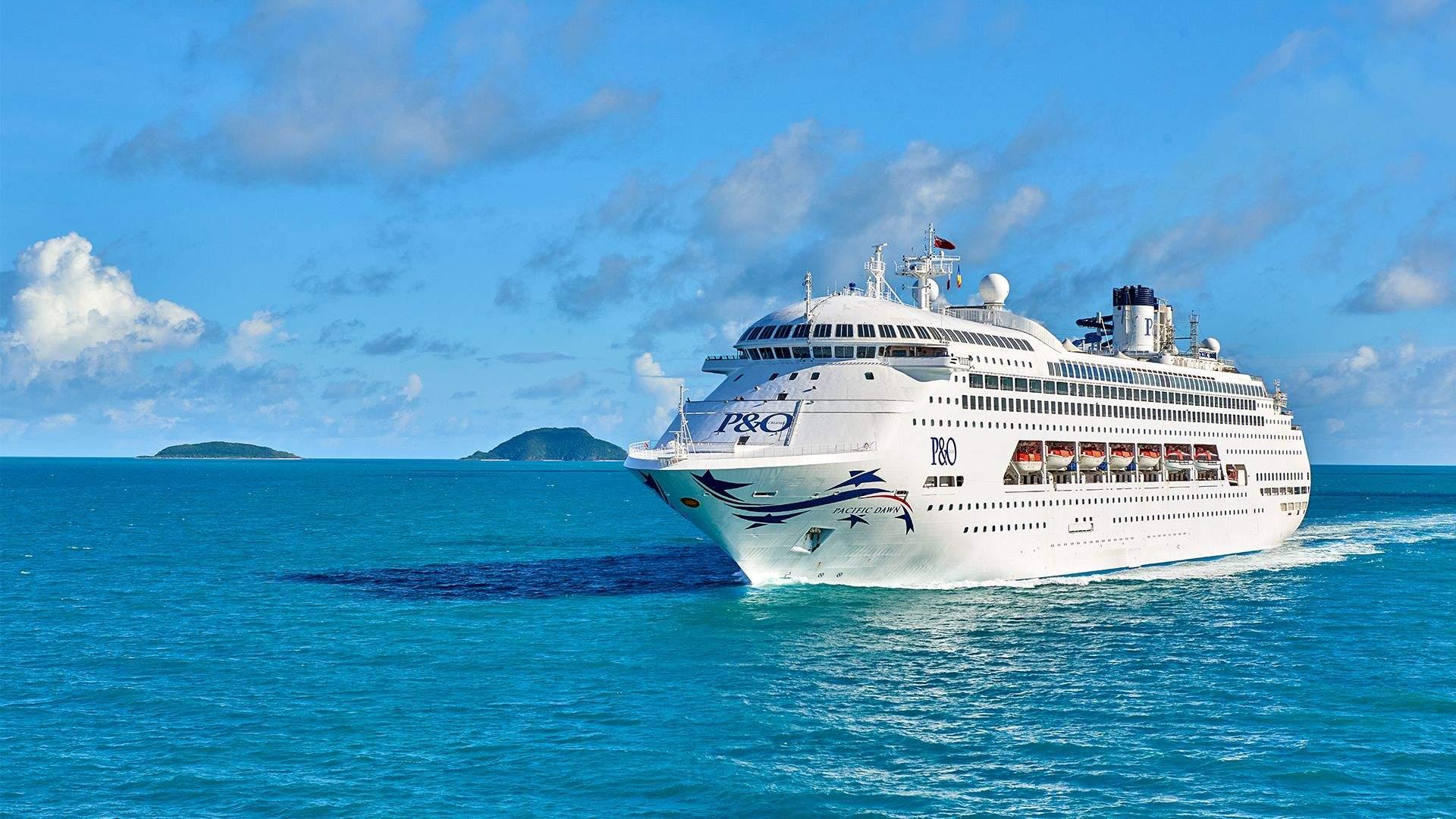 Discover the Whitsundays On P&O's Pacific Dawn
Soak up the breathtaking natural beauty of the Whitsundays in Queensland aboard the luxurious P&O Pacific Dawn, departing from Brisbane on 24 March 2020 and returning 28 March 2020. Cruise in style to the dreamy Whitsunday Islands, seeing the spectacular Great Barrier Reef and spotting incredible marine wildlife along the way, with all meals and entertainment onboard included.
5 Days From
Quad Share
Valued up to A$436

Book now. Pay Later.
holiday Options
5 Days From
Valued up to A$436
Sold out
Inclusion highlights:
Inclusions valid for ONE person based on QUAD SHARE. You must purchase FOUR packages
Four nights in an interior cabin
All meals on board (excluding specialty dining restaurants)
A large selection of complimentary entertainment
5 Days From
Valued up to A$465
Sold out
Inclusion highlights:
Inclusions valid for ONE person based on QUAD SHARE. You must purchase FOUR packages
Four nights in an upgraded ocean-view cabin
All meals on board (excluding specialty dining restaurants)
A large selection of complimentary entertainment
5 Days From
Valued up to A$533
Sold out
Inclusion highlights:
Inclusions valid for ONE person based on TWIN SHARE. You must purchase TWO packages
Four nights in an interior cabin
All meals on board (excluding specialty dining restaurants)
A large selection of complimentary entertainment
5 Days From
Valued up to A$562
Sold out
Inclusion highlights:
Inclusions valid for ONE person based on TWIN SHARE. You must purchase TWO packages
Four nights in an upgraded ocean-view cabin
All meals on board (excluding specialty dining restaurants)
A large selection of complimentary entertainment
5 Days From
Valued up to A$775
Sold out
Inclusion highlights:
Inclusions valid for ONE person based on TWIN SHARE. You must purchase TWO packages
Four nights in an upgraded cabin with private balcony
All meals on board (excluding specialty dining restaurants)
A large selection of complimentary entertainment
5 Days From
Valued up to A$1,212
Sold out
Inclusion highlights:
Inclusions valid for ONE person based on TWIN SHARE. You must purchase TWO packages
Four nights in a luxurious twin-share mini suite
All meals on board (excluding specialty dining restaurants)
A large selection of complimentary entertainment
5 Days From
Valued up to A$1,406
Sold out
Inclusion highlights:
Inclusions valid for ONE person based on TWIN SHARE. You must purchase TWO packages
Four nights in a luxurious twin-share suite with private balcony
All meals on board (excluding specialty dining restaurants)
A large selection of complimentary entertainment