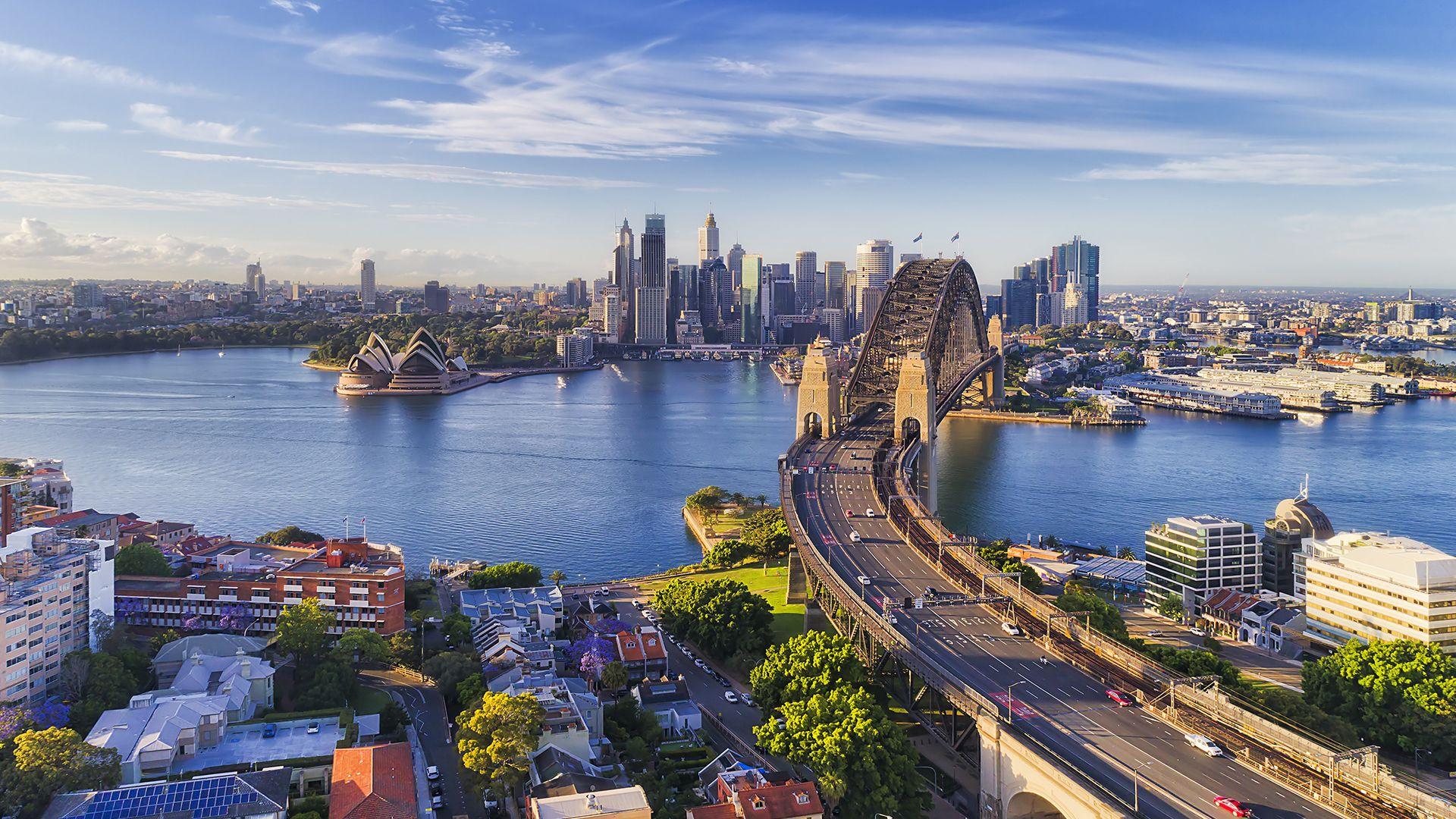 Sydney Apartment Stay Only Ten Minutes from the CBD
All that glitters in Sydney is at your fingertips with a stay at Park Regis Concierge Apartments, Sydney, offering breathtaking vistas of the harbour. Benefiting from a prestigious, yet relaxed village atmosphere in Cremorne and located just ten minutes north of the city centre, this stylish establishment serves as the perfect launchpad to discover Sydney. Head out and visit Taronga Zoo, swim at Balmoral, stroll along Manly Beach or visit the picturesque Cremorne Point. Check-in and relax in your Studio apartment with complimentary daily on-site parking, in-room Wi-Fi and guaranteed 1pm late checkout, perfect for a Sydney stopover, school holidays or a staycation.
2, 3 or 5 Nights From
Valued up to A$858

Book now. Pay Later.
holiday Options
---
SYDNEY DISCOVERY
Standard Studio
Inclusion Highlights:
Inclusions valid for two adults
Daily on-site parking
Guaranteed 1pm late checkout
Complimentary in-room Wi-Fi
HARBOUR-VIEW UPGRADE
Harbour View Studio
Inclusion Highlights:
Inclusions valid for two adults
Daily on-site parking
Guaranteed 1pm late checkout
Complimentary in-room Wi-Fi
FAMILY UPGRADE
One-Bedroom Apartment
Inclusion Highlights:
Inclusions valid for two adults and two children aged 11 years and under
Daily on-site parking
Guaranteed 1pm late checkout
Complimentary in-room Wi-Fi
HARBOUR-VIEW FAMILY UPGRADE
One-Bedroom Harbour View Apartment
Inclusion Highlights:
Inclusions valid for two adults and two children aged 11 years and under
Daily on-site parking
Guaranteed 1pm late checkout
Complimentary in-room Wi-Fi
SYDNEY DISCOVERY
Standard Studio
Inclusion Highlights:
Inclusions valid for two adults
Daily on-site parking
Guaranteed 1pm late checkout
Complimentary in-room Wi-Fi
HARBOUR-VIEW UPGRADE
Harbour View Studio
Inclusion Highlights:
Inclusions valid for two adults
Daily on-site parking
Guaranteed 1pm late checkout
Complimentary in-room Wi-Fi
FAMILY UPGRADE
One-Bedroom Apartment
Inclusion Highlights:
Inclusions valid for two adults and two children aged 11 years and under
Daily on-site parking
Guaranteed 1pm late checkout
Complimentary in-room Wi-Fi
HARBOUR-VIEW FAMILY UPGRADE
One-Bedroom Harbour View Apartment
Inclusion Highlights:
Inclusions valid for two adults and two children aged 11 years and under
Daily on-site parking
Guaranteed 1pm late checkout
Complimentary in-room Wi-Fi
SYDNEY DISCOVERY
Standard Studio
Inclusion Highlights:
Inclusions valid for two adults
Daily on-site parking
Guaranteed 1pm late checkout
Complimentary in-room Wi-Fi
HARBOUR-VIEW UPGRADE
Harbour View Studio
Inclusion Highlights:
Inclusions valid for two adults
Daily on-site parking
Guaranteed 1pm late checkout
Complimentary in-room Wi-Fi
FAMILY UPGRADE
One-Bedroom Apartment
Inclusion Highlights:
Inclusions valid for two adults and two children aged 11 years and under
Daily on-site parking
Guaranteed 1pm late checkout
Complimentary in-room Wi-Fi
HARBOUR-VIEW FAMILY UPGRADE
One-Bedroom Harbour View Apartment
Inclusion Highlights:
Inclusions valid for two adults and two children aged 11 years and under
Daily on-site parking
Guaranteed 1pm late checkout
Complimentary in-room Wi-Fi