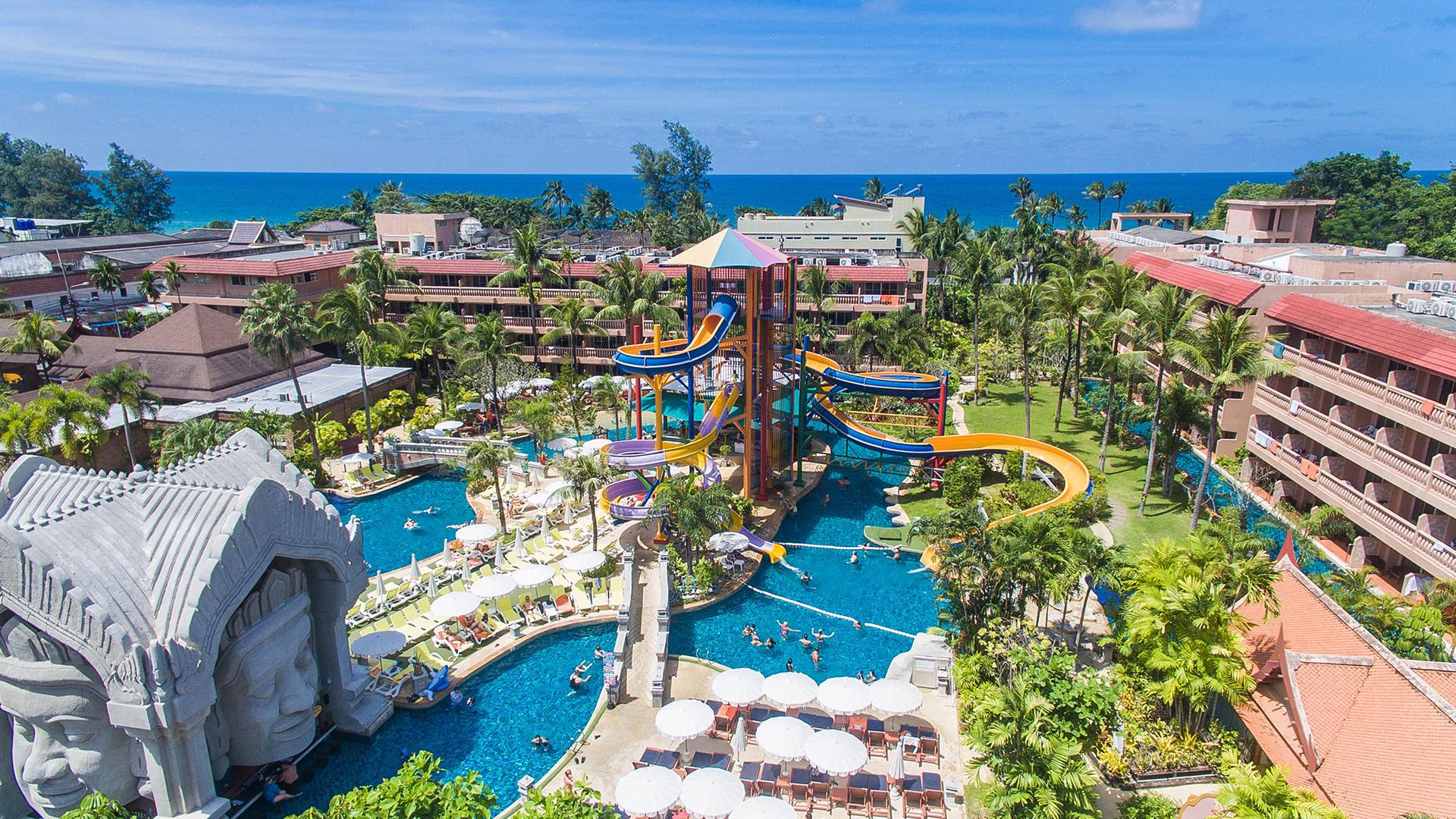 Phuket Bliss on Karon Beach with Family Upgrades Available
Discover the ultimate Phuket getaway, only a minute's walk from the glistening waters and golden sands of Karon Beachfront at Phuket Orchid Resort & Spa. Perfect for a family getaway with enormous shaded pools and a giant 12m waterslide, and family upgrades available. Relax in this tropical paradise and be treated to daily buffet breakfast, a set three-course dinner for two, 60-minute traditional Thai massages per room and your choice of one-way transfer.
8, 10 or 12 Nights From
Valued up to A$1,439

Book now. Pay Later.
holiday Options
Inclusion highlights:
Inclusions valid for two adults
Four 60-minute traditional Thai massages per room to share
Daily Blood Mary cocktail per adult at Le Bayon Bar
Daily buffet breakfast at Le Bayon Restaurant
FAMILY UPGRADE
Family Room
Inclusion highlights:
Inclusions valid for two adults and two children or three adults
Four 60-minute traditional Thai massages per room to share
Daily Blood Mary cocktail per adult at Le Bayon Bar
Daily buffet breakfast at Le Bayon Restaurant
Inclusion highlights:
Inclusions valid for two adults
Four 60-minute traditional Thai massages per room to share
Daily Blood Mary cocktail per adult at Le Bayon Bar
Two three-course dinners at Le Bayon Restaurant
FAMILY UPGRADE
Family Room
Inclusion highlights:
Inclusions valid for two adults and two children or three adults
Four 60-minute traditional Thai massages per room to share
Daily Blood Mary cocktail per adult at Le Bayon Bar
Two three-course set dinners at Le Bayon Restaurant
Inclusion highlights:
Inclusions valid for two adults
Four 60-minute traditional Thai massages per room to share
Daily Blood Mary cocktail per adult at Le Bayon Bar
Three three-course dinners at Le Bayon Restaurant
FAMILY UPGRADE
Family Room
Inclusion highlights:
Inclusions valid for two adults and two children or three adults
Four 60-minute traditional Thai massages per room to share
Daily Blood Mary cocktail per adult at Le Bayon Bar
Three three-course set dinners at Le Bayon Restaurant