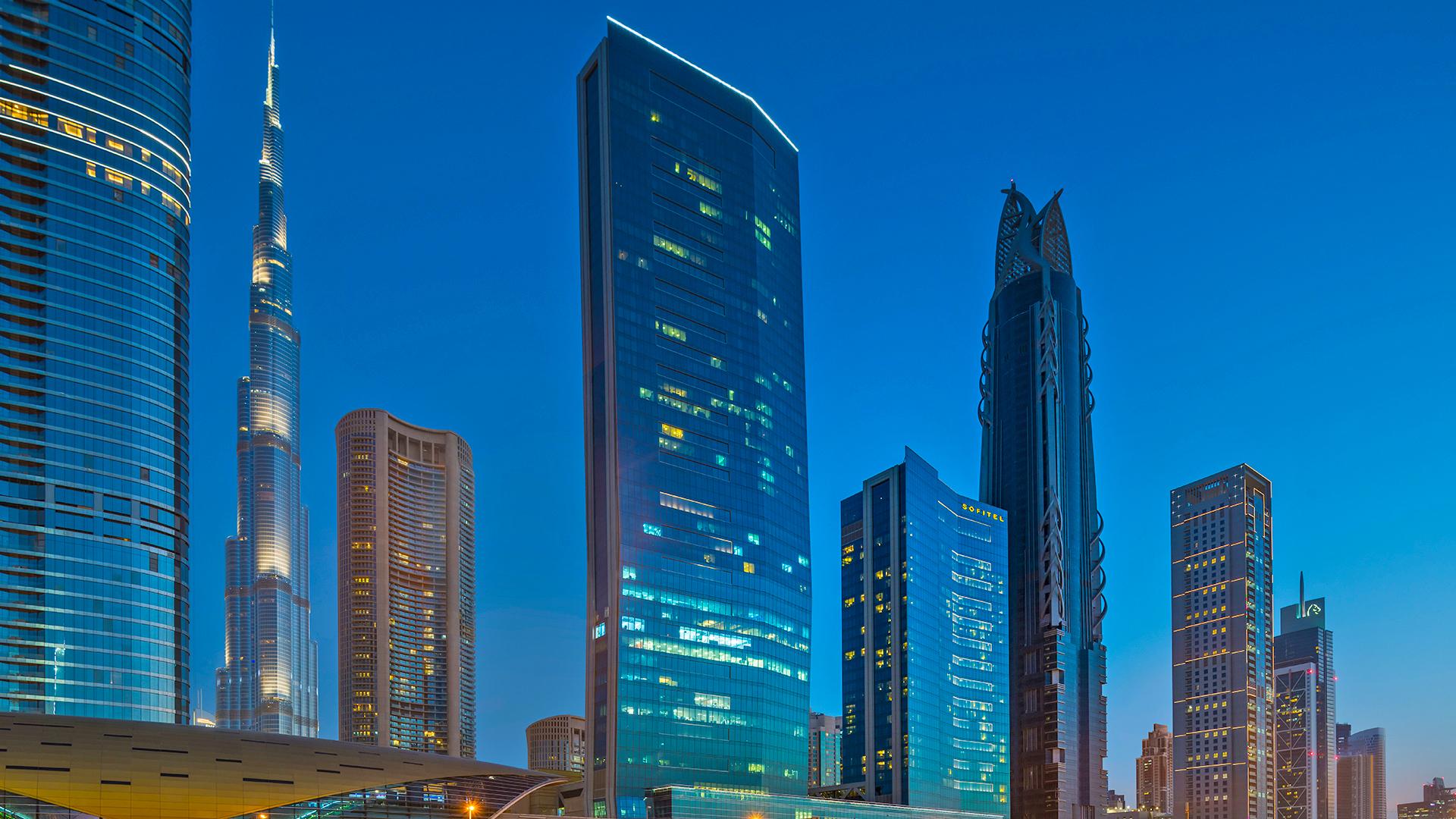 Classic Sofitel Elegance in Downtown Dubai with VIP Club Lounge Access
Dripping in five-star French elegance, this Sofitel VIP retreat, nestled in the heart of downtown Dubai just moments from the Dubai Mall via an air-conditioned skywalk and the Dubai Metro, is the Parisian antidote to the ubiquitous skyscraper metropolis of the Middle East with an infinity pool overlooking downtown and a luxury club lounge. Experience next-level indulgence at Sofitel Dubai Downtown with daily Club Millésime Lounge access where you'll be treated to daily buffet breakfast, daily "Le Gouter" afternoon tea with light refreshments and "Apéro Chic" pre-dinner canapés with complimentary house drinks, a 20% spa discount on all treatments, your choice of a house wine, beer or soft drink per person, per stay at the Mosaic Pool Lounge and a 20% food and drink discount at selected onsite restaurants and bars.
3, 4 or 5 Nights From
Valued up to A$1,302

Book now. Pay Later.
holiday Options
DOWNTOWN CLUB LUXURY
Luxury Club Room
Inclusion highlights:
Inclusions valid for two adults
Daily Club Millésime Lounge access with daily buffet breakfast, "Le Gouter" afternoon tea with light refreshments and "Apéro Chic" pre-dinner canapés with house drinks
20% off all spa treatments at Sofitel Spa
20% off food and drinks at selected onsite restaurants and bars
Your choice of one house beer, wine or soft drink per person, per stay at Mosaic Pool Lounge
BURJ KHALIFA CLUB UPGRADE
Luxury Club Room Burj Khalifa View
Inclusion highlights:
Inclusions valid for two adults
A one-way transfer from Dubai International Airport to Sofitel Dubai Downtown
Daily Club Millésime Lounge access with daily buffet breakfast, "Le Gouter" afternoon tea with light refreshments and "Apéro Chic" pre-dinner canapés with house drinks
20% off all spa treatments at Sofitel Spa
20% off food and drinks at selected onsite restaurants and bars
Your choice of one house beer, wine or soft drink per person, per stay at Mosaic Pool Lounge