Caesars Palace - Resort & Casino
Rooms
Make yourself at home in one of the 3954 guestrooms. Complimentary wireless Internet access is available to keep you connected. Partially open bathrooms with showers feature complimentary toiletries and hair dryers. Conveniences include laptop-compatible safes and desks, as well as phones with free local calls.
Facilities
Relax at the full-service spa, where you can enjoy massages, body treatments, and facials. Gambling sorts can try their luck at the casino, while others may prefer a nightclub or an outdoor pool. Additional amenities at this resort include complimentary wireless Internet access, concierge services, and gift shops/newsstands. Getting to nearby attractions is a breeze with the area shuttle (surcharge).
Dining
Enjoy American cuisine at G. Ramsay Hells Kitchen, one of the resort's 15 restaurants, or stay in and take advantage of the 24-hour room service. Snacks are also available at the 4 coffee shops/cafés. Relax with a refreshing drink at the bar/lounge, the poolside bar, or one of 7 bars/lounges. Cooked-to-order breakfasts are available daily from 7:00 AM to 11:00 AM for a fee.
holiday Options
Select your holiday type
Nobu Deluxe Room, 1 King Bed
Size: 32m²
Sleeps: 2 guests
Resort view
About the room:
Maximum room capacity:
2 guests

(up to 2 adults, up to 1 child)
Room facilities:
Bedroom
Linens provided
Blackout drapes/curtains
Pillowtop mattress
Rollaway/extra beds (surcharge)
Premium bedding
Desk
In-room climate control (air conditioning)
Hypo-allergenic bedding available
Bathroom
Towels provided
Partially open bathroom
Free toiletries
Shower only
Hair dryer
Entertainment
Pay movies
Television
HDTV
Food and drink
Refrigerator (on request)
Family friendly
Cribs/infant beds (surcharge)
More
Housekeeping - once per stay
Connecting/adjoining rooms available
Iron/ironing board
Limited housekeeping
Free local calls
In-room massage available
In-room safe (laptop compatible)
Phone
Turndown service
Room service (24 hours)
Non-Smoking
Forum Petite Suite, 1 King Bed
Size: 74m²
Sleeps: 2 guests
Resort view
About the room:
Maximum room capacity:
2 guests

(up to 2 adults, up to 1 child)
Room facilities:
Bedroom
Linens provided
Blackout drapes/curtains
Rollaway/extra beds (surcharge)
Desk
In-room climate control (air conditioning)
Hypo-allergenic bedding available
Bathroom
Towels provided
Partially open bathroom
Free toiletries
Shower only
Shower/tub combination
Hair dryer
Entertainment
Pay movies
Television
Food and drink
Refrigerator (on request)
Coffee/tea maker
Minibar
Family friendly
Cribs/infant beds (surcharge)
More
Housekeeping - once per stay
Connecting/adjoining rooms available
Iron/ironing board
Limited housekeeping
Free local calls
In-room massage available
In-room safe (laptop compatible)
Phone
Turndown service
Room service (24 hours)
Palace Premium Room, 1 King Bed, Non Smoking
Size: 48m²
Sleeps: 2 guests
Mountain view
About the room:
Maximum room capacity:
2 guests

(up to 2 adults, up to 1 child)
Room facilities:
Bedroom
Linens provided
Blackout drapes/curtains
Pillowtop mattress
Rollaway/extra beds (surcharge)
Desk
In-room climate control (air conditioning)
Hypo-allergenic bedding available
Bathroom
Separate bathtub and shower
Towels provided
Partially open bathroom
Free toiletries
Shower only
Hair dryer
Jetted bathtub
Entertainment
Pay movies
Television
Food and drink
Refrigerator (on request)
Coffee/tea maker
Minibar
Family friendly
Cribs/infant beds (surcharge)
More
Housekeeping - once per stay
Connecting/adjoining rooms available
Iron/ironing board
Limited housekeeping
Free local calls
In-room massage available
In-room safe (laptop compatible)
Phone
Turndown service
Room service (24 hours)
Non-Smoking
Palace Premium Studio, 1 King, Non-Smoking (Newly Renovated)
Size: 65m²
Sleeps: 2 guests
Pool view
About the room:
Maximum room capacity:
2 guests

(up to 2 adults, up to 1 child)
Room facilities:
Bedroom
Linens provided
Blackout drapes/curtains
Rollaway/extra beds (surcharge)
Desk
In-room climate control (air conditioning)
Hypo-allergenic bedding available
Bathroom
Separate bathtub and shower
Towels provided
Partially open bathroom
Free toiletries
Shower only
Hair dryer
Jetted bathtub
Entertainment
Pay movies
Television
Food and drink
Refrigerator (on request)
Coffee/tea maker
Minibar
Family friendly
Cribs/infant beds (surcharge)
More
Housekeeping - once per stay
Connecting/adjoining rooms available
Iron/ironing board
Limited housekeeping
Free local calls
In-room massage available
In-room safe (laptop compatible)
Phone
Turndown service
Room service (24 hours)
Non-Smoking
Palace Premium Studio, 2 Queen, Non-Smoking (Newly Renovated)
Size: 65m²
Sleeps: 4 guests
About the room:
Maximum room capacity:
4 guests

(up to 4 adults, up to 3 children)
Room facilities:
Bedroom
Linens provided
Blackout drapes/curtains
Pillowtop mattress
Rollaway/extra beds (surcharge)
Desk
In-room climate control (air conditioning)
Hypo-allergenic bedding available
Bathroom
Separate bathtub and shower
Towels provided
Partially open bathroom
Free toiletries
Shower only
Hair dryer
Jetted bathtub
Entertainment
Pay movies
Television
LED TV
Food and drink
Refrigerator (on request)
Coffee/tea maker
Minibar
Family friendly
Cribs/infant beds (surcharge)
More
Housekeeping - once per stay
Connecting/adjoining rooms available
Iron/ironing board
Limited housekeeping
Free local calls
In-room massage available
In-room safe (laptop compatible)
Phone
Turndown service
Room service (24 hours)
Non-Smoking
Palace Premium Room, 2 Queen Beds, Non Smoking
Size: 48m²
Sleeps: 4 guests
About the room:
Maximum room capacity:
4 guests

(up to 4 adults, up to 3 children)
Room facilities:
Bedroom
Linens provided
Blackout drapes/curtains
Pillowtop mattress
Rollaway/extra beds (surcharge)
Desk
In-room climate control (air conditioning)
Hypo-allergenic bedding available
Bathroom
Separate bathtub and shower
Towels provided
Partially open bathroom
Free toiletries
Shower only
Hair dryer
Jetted bathtub
Entertainment
Pay movies
Television
Food and drink
Refrigerator (on request)
Coffee/tea maker
Minibar
Family friendly
Cribs/infant beds (surcharge)
More
Housekeeping - once per stay
Connecting/adjoining rooms available
Iron/ironing board
Limited housekeeping
Free local calls
In-room massage available
In-room safe (laptop compatible)
Phone
Turndown service
Room service (24 hours)
Non-Smoking
Forum Classic Room, 1 King Bed, Non Smoking
Size: 44m²
Sleeps: 2 guests
About the room:
Maximum room capacity:
2 guests

(up to 2 adults, up to 1 child)
Room facilities:
Bedroom
Linens provided
Blackout drapes/curtains
Rollaway/extra beds (surcharge)
Desk
In-room climate control (air conditioning)
Hypo-allergenic bedding available
Bathroom
Towels provided
Partially open bathroom
Free toiletries
Shower only
Shower/tub combination
Hair dryer
Entertainment
Pay movies
Television
Food and drink
Refrigerator (on request)
Coffee/tea maker
Family friendly
Cribs/infant beds (surcharge)
More
Housekeeping - once per stay
Connecting/adjoining rooms available
Iron/ironing board
Limited housekeeping
Free local calls
In-room massage available
In-room safe (laptop compatible)
Phone
Turndown service
Room service (24 hours)
Non-Smoking
Forum Classic Room, 2 Queen Beds, Non Smoking
Size: 44m²
Sleeps: 4 guests
About the room:
Maximum room capacity:
4 guests

(up to 4 adults, up to 3 children)
Room facilities:
Bedroom
Linens provided
Blackout drapes/curtains
Rollaway/extra beds (surcharge)
Desk
In-room climate control (air conditioning)
Hypo-allergenic bedding available
Bathroom
Towels provided
Partially open bathroom
Free toiletries
Shower only
Shower/tub combination
Hair dryer
Entertainment
Pay movies
Television
Food and drink
Refrigerator (on request)
Coffee/tea maker
Family friendly
Cribs/infant beds (surcharge)
More
Housekeeping - once per stay
Connecting/adjoining rooms available
Iron/ironing board
Limited housekeeping
Free local calls
In-room massage available
In-room safe (laptop compatible)
Phone
Turndown service
Room service (24 hours)
Non-Smoking
Forum Classic Suite, 1 King Bed, Non Smoking
Size: 98m²
Sleeps: 2 guests
About the room:
Maximum room capacity:
2 guests

(up to 2 adults, up to 1 child)
Room facilities:
Bedroom
Linens provided
Blackout drapes/curtains
Rollaway/extra beds (surcharge)
Desk
In-room climate control (air conditioning)
Hypo-allergenic bedding available
Bathroom
Separate bathtub and shower
Towels provided
Partially open bathroom
Free toiletries
Shower only
Hair dryer
Entertainment
Pay movies
Television
Food and drink
Refrigerator (on request)
Coffee/tea maker
Family friendly
Cribs/infant beds (surcharge)
More
Housekeeping - once per stay
Connecting/adjoining rooms available
Iron/ironing board
Limited housekeeping
Free local calls
In-room massage available
In-room safe (laptop compatible)
Phone
Turndown service
Room service (24 hours)
Non-Smoking
Julius Deluxe Room, 1 King Bed, Non Smoking
Size: 33m²
Sleeps: 2 guests
About the room:
Maximum room capacity:
2 guests

(up to 2 adults, up to 1 child)
Room facilities:
Bedroom
Linens provided
Blackout drapes/curtains
Rollaway/extra beds (surcharge)
Desk
In-room climate control (air conditioning)
Hypo-allergenic bedding available
Bathroom
Towels provided
Partially open bathroom
Free toiletries
Shower only
Hair dryer
Designer toiletries
Entertainment
Pay movies
Television
Food and drink
Refrigerator (on request)
Coffee/tea maker
Minibar
Family friendly
Cribs/infant beds (surcharge)
More
Housekeeping - once per stay
Connecting/adjoining rooms available
Iron/ironing board
Limited housekeeping
Free local calls
In-room massage available
In-room safe (laptop compatible)
Phone
Turndown service
Room service (24 hours)
Non-Smoking
Julius Deluxe Room, 2 Queen Beds, Non Smoking
Size: 33m²
Sleeps: 4 guests
Pool view
About the room:
Maximum room capacity:
4 guests

(up to 4 adults, up to 3 children)
Room facilities:
Bedroom
Linens provided
Blackout drapes/curtains
Rollaway/extra beds (surcharge)
Desk
In-room climate control (air conditioning)
Hypo-allergenic bedding available
Bathroom
Towels provided
Partially open bathroom
Free toiletries
Shower only
Hair dryer
Designer toiletries
Entertainment
Pay movies
Television
Food and drink
Refrigerator (on request)
Coffee/tea maker
Minibar
Family friendly
Cribs/infant beds (surcharge)
More
Housekeeping - once per stay
Connecting/adjoining rooms available
Iron/ironing board
Limited housekeeping
Free local calls
In-room massage available
In-room safe (laptop compatible)
Phone
Turndown service
Room service (24 hours)
Non-Smoking
Augustus Premium Room, 1 King Bed, Non Smoking, Fountain View
Size: 60m²
Sleeps: 2 guests
City view
About the room:
Maximum room capacity:
2 guests

(up to 2 adults, up to 1 child)
Room facilities:
Bedroom
Linens provided
Blackout drapes/curtains
Pillowtop mattress
Rollaway/extra beds (surcharge)
Desk
In-room climate control (air conditioning)
Hypo-allergenic bedding available
Bathroom
Separate bathtub and shower
Towels provided
Partially open bathroom
Free toiletries
Shower only
Hair dryer
Entertainment
Pay movies
Television
Food and drink
Refrigerator (on request)
Coffee/tea maker
Family friendly
Cribs/infant beds (surcharge)
More
Housekeeping - once per stay
Connecting/adjoining rooms available
Iron/ironing board
Limited housekeeping
Free local calls
In-room massage available
In-room safe (laptop compatible)
Phone
Turndown service
Room service (24 hours)
Non-Smoking
Augustus Premium Room, 2 Queen Beds, Non Smoking, Fountain View
Size: 60m²
Sleeps: 4 guests
City view
About the room:
Maximum room capacity:
4 guests

(up to 4 adults, up to 3 children)
Room facilities:
Bedroom
Linens provided
Blackout drapes/curtains
Pillowtop mattress
Rollaway/extra beds (surcharge)
Separate sitting area
Desk
In-room climate control (air conditioning)
Hypo-allergenic bedding available
Bathroom
Separate bathtub and shower
Towels provided
Partially open bathroom
Free toiletries
Shower only
Hair dryer
Entertainment
Pay movies
Television
Food and drink
Refrigerator (on request)
Coffee/tea maker
Family friendly
Cribs/infant beds (surcharge)
More
Housekeeping - once per stay
Connecting/adjoining rooms available
Iron/ironing board
Limited housekeeping
Free local calls
In-room massage available
In-room safe (laptop compatible)
Phone
Turndown service
Room service (24 hours)
Non-Smoking
Augustus Premium Room, 1 King Bed, Non Smoking
Size: 60m²
Sleeps: 2 guests
Pool view
About the room:
Maximum room capacity:
2 guests

(up to 2 adults, up to 1 child)
Room facilities:
Bedroom
Linens provided
Blackout drapes/curtains
Pillowtop mattress
Rollaway/extra beds (surcharge)
Separate sitting area
Desk
In-room climate control (air conditioning)
Hypo-allergenic bedding available
Bathroom
Separate bathtub and shower
Towels provided
Partially open bathroom
Free toiletries
Shower only
Hair dryer
Entertainment
Pay movies
Television
Food and drink
Refrigerator (on request)
Coffee/tea maker
Minibar
Family friendly
Cribs/infant beds (surcharge)
More
Housekeeping - once per stay
Connecting/adjoining rooms available
Iron/ironing board
Limited housekeeping
Free local calls
In-room massage available
In-room safe (laptop compatible)
Phone
Turndown service
Room service (24 hours)
Non-Smoking
Augustus Premium Room, 2 Queen Beds, Non Smoking
Size: 60m²
Sleeps: 4 guests
About the room:
Maximum room capacity:
4 guests

(up to 4 adults, up to 3 children)
Room facilities:
Bedroom
Linens provided
Blackout drapes/curtains
Pillowtop mattress
Rollaway/extra beds (surcharge)
Separate sitting area
Desk
In-room climate control (air conditioning)
Hypo-allergenic bedding available
Bathroom
Separate bathtub and shower
Towels provided
Partially open bathroom
Free toiletries
Shower only
Hair dryer
Entertainment
Pay movies
Television
Food and drink
Refrigerator (on request)
Coffee/tea maker
Minibar
Family friendly
Cribs/infant beds (surcharge)
More
Housekeeping - once per stay
Connecting/adjoining rooms available
Iron/ironing board
Limited housekeeping
Free local calls
In-room massage available
In-room safe (laptop compatible)
Phone
Turndown service
Room service (24 hours)
Non-Smoking
Augustus Premium Room, 1 King Bed, Smoking
Size: 60m²
Sleeps: 2 guests
About the room:
Maximum room capacity:
2 guests

(up to 2 adults, up to 1 child)
Room facilities:
Bedroom
Linens provided
Blackout drapes/curtains
Pillowtop mattress
Rollaway/extra beds (surcharge)
Separate sitting area
Desk
In-room climate control (air conditioning)
Hypo-allergenic bedding available
Bathroom
Separate bathtub and shower
Towels provided
Partially open bathroom
Free toiletries
Shower only
Hair dryer
Entertainment
Pay movies
Television
Food and drink
Refrigerator (on request)
Coffee/tea maker
Minibar
Family friendly
Cribs/infant beds (surcharge)
More
Housekeeping - once per stay
Connecting/adjoining rooms available
Iron/ironing board
Limited housekeeping
Free local calls
Smoking
In-room massage available
In-room safe (laptop compatible)
Phone
Turndown service
Room service (24 hours)
Augustus Premium Room, 2 Queen Beds, Smoking
Size: 60m²
Sleeps: 4 guests
City view
About the room:
Maximum room capacity:
4 guests

(up to 4 adults, up to 3 children)
Room facilities:
Bedroom
Linens provided
Blackout drapes/curtains
Pillowtop mattress
Rollaway/extra beds (surcharge)
Separate sitting area
Desk
In-room climate control (air conditioning)
Hypo-allergenic bedding available
Bathroom
Separate bathtub and shower
Towels provided
Partially open bathroom
Free toiletries
Shower only
Hair dryer
Entertainment
Pay movies
Television
Food and drink
Refrigerator (on request)
Coffee/tea maker
Minibar
Family friendly
Cribs/infant beds (surcharge)
More
Housekeeping - once per stay
Connecting/adjoining rooms available
Iron/ironing board
Limited housekeeping
Free local calls
Smoking
In-room massage available
In-room safe (laptop compatible)
Phone
Turndown service
Room service (24 hours)
Octavius Premium Room, 1 King Bed, Non Smoking
Size: 51m²
Sleeps: 2 guests
Pool view
About the room:
Maximum room capacity:
2 guests

(up to 2 adults, up to 1 child)
Room facilities:
Bedroom
Linens provided
Blackout drapes/curtains
Pillowtop mattress
Rollaway/extra beds (surcharge)
Desk
In-room climate control (air conditioning)
Hypo-allergenic bedding available
Bathroom
Towels provided
Partially open bathroom
Free toiletries
Shower only
Hair dryer
Entertainment
Pay movies
Television
Food and drink
Refrigerator (on request)
Coffee/tea maker
Minibar
Family friendly
Cribs/infant beds (surcharge)
More
Housekeeping - once per stay
Connecting/adjoining rooms available
Iron/ironing board
Limited housekeeping
Free local calls
In-room massage available
In-room safe (laptop compatible)
Phone
Turndown service
Room service (24 hours)
Non-Smoking
Octavius Premium Room, 2 Queen Beds, Non Smoking
Size: 51m²
Sleeps: 4 guests
About the room:
Maximum room capacity:
4 guests

(up to 4 adults, up to 3 children)
Room facilities:
Bedroom
Linens provided
Blackout drapes/curtains
Pillowtop mattress
Rollaway/extra beds (surcharge)
Desk
In-room climate control (air conditioning)
Hypo-allergenic bedding available
Bathroom
Towels provided
Partially open bathroom
Free toiletries
Shower only
Hair dryer
Entertainment
Pay movies
Television
Food and drink
Refrigerator (on request)
Coffee/tea maker
Minibar
Family friendly
Cribs/infant beds (surcharge)
More
Housekeeping - once per stay
Connecting/adjoining rooms available
Iron/ironing board
Limited housekeeping
Free local calls
In-room massage available
In-room safe (laptop compatible)
Phone
Turndown service
Room service (24 hours)
Non-Smoking
Nobu Deluxe Room, 2 Queen Beds
Size: 33m²
Sleeps: 4 guests
Resort view
About the room:
Maximum room capacity:
4 guests

(up to 4 adults, up to 3 children)
Room facilities:
Bedroom
Linens provided
Blackout drapes/curtains
Rollaway/extra beds (surcharge)
Premium bedding
Desk
In-room climate control (air conditioning)
Hypo-allergenic bedding available
Bathroom
Towels provided
Partially open bathroom
Free toiletries
Shower only
Hair dryer
Entertainment
Pay movies
Television
Food and drink
Refrigerator (on request)
Family friendly
Cribs/infant beds (surcharge)
More
Housekeeping - once per stay
Connecting/adjoining rooms available
Iron/ironing board
Limited housekeeping
Free local calls
In-room massage available
In-room safe (laptop compatible)
Phone
Turndown service
Room service (24 hours)
Non-Smoking
Nobu Luxury Room, 1 King Bed
Size: 33m²
Sleeps: 2 guests
Resort view
About the room:
Maximum room capacity:
2 guests

(up to 2 adults, up to 1 child)
Room facilities:
Bedroom
Linens provided
Blackout drapes/curtains
Rollaway/extra beds (surcharge)
Premium bedding
Desk
In-room climate control (air conditioning)
Hypo-allergenic bedding available
Bathroom
Towels provided
Partially open bathroom
Free toiletries
Shower only
Hair dryer
Entertainment
Pay movies
Television
Food and drink
Refrigerator (on request)
Family friendly
Cribs/infant beds (surcharge)
More
Housekeeping - once per stay
Connecting/adjoining rooms available
Iron/ironing board
Limited housekeeping
Free local calls
In-room massage available
In-room safe (laptop compatible)
Phone
Turndown service
Room service (24 hours)
Non-Smoking
Size: 121m²
Sleeps: 2 guests
Resort view
About the room:
Maximum room capacity:
2 guests

(up to 2 adults, up to 1 child)
Room facilities:
Bedroom
Linens provided
Blackout drapes/curtains
Rollaway/extra beds (surcharge)
Premium bedding
Desk
In-room climate control (air conditioning)
Hypo-allergenic bedding available
Bathroom
Towels provided
Partially open bathroom
Free toiletries
Shower only
Hair dryer
Entertainment
Pay movies
Television
Food and drink
Refrigerator (on request)
Family friendly
Cribs/infant beds (surcharge)
More
Housekeeping - once per stay
Connecting/adjoining rooms available
Iron/ironing board
Limited housekeeping
Free local calls
In-room massage available
In-room safe (laptop compatible)
Phone
Turndown service
Room service (24 hours)
Non-Smoking
Size: 93m²
Sleeps: 2 guests
Resort view
About the room:
Maximum room capacity:
2 guests

(up to 2 adults, up to 1 child)
Room facilities:
Bedroom
Linens provided
Blackout drapes/curtains
Rollaway/extra beds (surcharge)
Premium bedding
Desk
In-room climate control (air conditioning)
Hypo-allergenic bedding available
Bathroom
Towels provided
Partially open bathroom
Free toiletries
Shower only
Hair dryer
Entertainment
Pay movies
Television
Food and drink
Refrigerator (on request)
Family friendly
Cribs/infant beds (surcharge)
More
Housekeeping - once per stay
Connecting/adjoining rooms available
Iron/ironing board
Limited housekeeping
Free local calls
Separate dining area
In-room massage available
In-room safe (laptop compatible)
Phone
Turndown service
Room service (24 hours)
Non-Smoking
Octavius Executive Suite, 1 King Bed
Size: 97m²
Sleeps: 2 guests
About the room:
Maximum room capacity:
2 guests

(up to 2 adults, up to 1 child)
Room facilities:
Bedroom
Linens provided
Blackout drapes/curtains
Rollaway/extra beds (surcharge)
Desk
In-room climate control (air conditioning)
Hypo-allergenic bedding available
Bathroom
Towels provided
Partially open bathroom
Free toiletries
Shower only
Hair dryer
Entertainment
Pay movies
Television
Food and drink
Refrigerator (on request)
Coffee/tea maker
Minibar
Family friendly
Cribs/infant beds (surcharge)
More
Housekeeping - once per stay
Connecting/adjoining rooms available
Iron/ironing board
Limited housekeeping
Free local calls
In-room massage available
In-room safe (laptop compatible)
Phone
Turndown service
Room service (24 hours)
Augustus Premium Suite, 1 King Bed (Newly Renovated)
Size: 102m²
Sleeps: 2 guests
About the room:
Maximum room capacity:
2 guests

(up to 2 adults, up to 1 child)
Room facilities:
Bedroom
Linens provided
Blackout drapes/curtains
Rollaway/extra beds (surcharge)
Desk
In-room climate control (air conditioning)
Hypo-allergenic bedding available
Bathroom
Towels provided
Partially open bathroom
Free toiletries
Shower only
Hair dryer
Entertainment
Pay movies
Television
Food and drink
Refrigerator (on request)
Coffee/tea maker
Minibar
Family friendly
Cribs/infant beds (surcharge)
More
Housekeeping - once per stay
Connecting/adjoining rooms available
Iron/ironing board
Limited housekeeping
Free local calls
In-room massage available
In-room safe (laptop compatible)
Phone
Turndown service
Room service (24 hours)
Augustus Executive Suite, 1 King Bed (Newly Renovated)
Size: 89m²
Sleeps: 2 guests
About the room:
Maximum room capacity:
2 guests

(up to 2 adults, up to 1 child)
Room facilities:
Bedroom
Linens provided
Blackout drapes/curtains
Rollaway/extra beds (surcharge)
Desk
In-room climate control (air conditioning)
Hypo-allergenic bedding available
Bathroom
Towels provided
Partially open bathroom
Free toiletries
Shower only
Hair dryer
Entertainment
Pay movies
Television
Food and drink
Refrigerator (on request)
Coffee/tea maker
Minibar
Family friendly
Cribs/infant beds (surcharge)
More
Housekeeping - once per stay
Connecting/adjoining rooms available
Iron/ironing board
Limited housekeeping
Free local calls
In-room massage available
In-room safe (laptop compatible)
Phone
Turndown service
Room service (24 hours)
Forum Duplex Suite, 2 King Beds, Non Smoking
Sleeps: 4 guests
Resort view
About the room:
Maximum room capacity:
4 guests

(up to 4 adults, up to 3 children)
Room facilities:
Bedroom
Linens provided
Blackout drapes/curtains
Rollaway/extra beds (surcharge)
Desk
In-room climate control (air conditioning)
Hypo-allergenic bedding available
Bathroom
Towels provided
Partially open bathroom
Free toiletries
Shower only
Hair dryer
Entertainment
Pay movies
Television
Food and drink
Refrigerator (on request)
Coffee/tea maker
Minibar
Family friendly
Cribs/infant beds (surcharge)
More
Housekeeping - once per stay
Connecting/adjoining rooms available
Iron/ironing board
Limited housekeeping
Free local calls
In-room massage available
In-room safe (laptop compatible)
Phone
Turndown service
Room service (24 hours)
Non-Smoking
Palace Executive Suite, 1 King Bed, Non Smoking (Newly Renovated)
Size: 85m²
Sleeps: 2 guests
About the room:
Maximum room capacity:
2 guests

(up to 2 adults, up to 1 child)
Room facilities:
Bedroom
Linens provided
Blackout drapes/curtains
Pillowtop mattress
Rollaway/extra beds (surcharge)
Desk
In-room climate control (air conditioning)
Hypo-allergenic bedding available
Bathroom
Towels provided
Partially open bathroom
Free toiletries
Shower only
Hair dryer
Designer toiletries
Entertainment
Pay movies
Television
Food and drink
Refrigerator (on request)
Coffee/tea maker
Minibar
Family friendly
Cribs/infant beds (surcharge)
More
Housekeeping - once per stay
Connecting/adjoining rooms available
Iron/ironing board
Limited housekeeping
Free local calls
In-room massage available
In-room safe (laptop compatible)
Phone
Turndown service
Room service (24 hours)
Non-Smoking
Palace Premium Suite 1 King Non Smoking (Newly Renovated)
Size: 185m²
Sleeps: 2 guests
About the room:
Maximum room capacity:
2 guests

(up to 2 adults, up to 1 child)
Room facilities:
Bedroom
Linens provided
Blackout drapes/curtains
Pillowtop mattress
Rollaway/extra beds (surcharge)
Desk
In-room climate control (air conditioning)
Hypo-allergenic bedding available
Bathroom
Separate bathtub and shower
Towels provided
Partially open bathroom
Free toiletries
Shower only
Hair dryer
Jetted bathtub
Entertainment
Pay movies
Television
Food and drink
Refrigerator (on request)
Coffee/tea maker
Minibar
Family friendly
Cribs/infant beds (surcharge)
More
Housekeeping - once per stay
Connecting/adjoining rooms available
Iron/ironing board
Limited housekeeping
Free local calls
Separate dining area
In-room massage available
In-room safe (laptop compatible)
Phone
Turndown service
Room service (24 hours)
Non-Smoking
Julius Studio Suite, 1 King Bed, Non Smoking (Newly Renovated)
Size: 130m²
Sleeps: 2 guests
About the room:
Maximum room capacity:
2 guests

(up to 2 adults, up to 1 child)
Room facilities:
Bedroom
Linens provided
Blackout drapes/curtains
Rollaway/extra beds (surcharge)
Desk
In-room climate control (air conditioning)
Hypo-allergenic bedding available
Bathroom
Towels provided
Partially open bathroom
Free toiletries
Shower only
Hair dryer
Entertainment
Pay movies
Television
Food and drink
Refrigerator (on request)
Coffee/tea maker
Minibar
Family friendly
Cribs/infant beds (surcharge)
More
Housekeeping - once per stay
Connecting/adjoining rooms available
Iron/ironing board
Limited housekeeping
Free local calls
In-room massage available
In-room safe (laptop compatible)
Phone
Turndown service
Room service (24 hours)
Non-Smoking
Julius Executive Suite, 1 King Bed
Size: 47m²
Sleeps: 2 guests
About the room:
Maximum room capacity:
2 guests

(up to 2 adults, up to 1 child)
Room facilities:
Bedroom
Linens provided
Blackout drapes/curtains
Rollaway/extra beds (surcharge)
Desk
In-room climate control (air conditioning)
Hypo-allergenic bedding available
Bathroom
Towels provided
Partially open bathroom
Free toiletries
Shower only
Hair dryer
Entertainment
Pay movies
Television
Food and drink
Refrigerator (on request)
Family friendly
Cribs/infant beds (surcharge)
More
Housekeeping - once per stay
Connecting/adjoining rooms available
Iron/ironing board
Limited housekeeping
Free local calls
In-room massage available
In-room safe (laptop compatible)
Phone
Turndown service
Room service (24 hours)
Julius Deluxe, 1 King, Non-Smoking, Roll-In Shower
About the room:
Maximum room capacity:
2 guests

(up to 2 adults, up to 1 child)
Room facilities:
Bedroom
Linens provided
Blackout drapes/curtains
Rollaway/extra beds (surcharge)
Desk
In-room climate control (air conditioning)
Hypo-allergenic bedding available
Bathroom
Towels provided
Partially open bathroom
Free toiletries
Shower only
Hair dryer
Entertainment
Pay movies
Television
Food and drink
Refrigerator (on request)
Family friendly
Cribs/infant beds (surcharge)
More
Housekeeping - once per stay
Connecting/adjoining rooms available
Iron/ironing board
Limited housekeeping
Free local calls
In-room massage available
In-room safe (laptop compatible)
Phone
Turndown service
Room service (24 hours)
Non-Smoking
Julius Deluxe, 2 Queen, Non-Smoking,Roll-In Shower
About the room:
Maximum room capacity:
4 guests

(up to 4 adults, up to 3 children)
Room facilities:
Bedroom
Linens provided
Blackout drapes/curtains
Rollaway/extra beds (surcharge)
Desk
In-room climate control (air conditioning)
Hypo-allergenic bedding available
Bathroom
Towels provided
Partially open bathroom
Free toiletries
Shower only
Hair dryer
Entertainment
Pay movies
Television
Food and drink
Refrigerator (on request)
Family friendly
Cribs/infant beds (surcharge)
More
Housekeeping - once per stay
Connecting/adjoining rooms available
Iron/ironing board
Limited housekeeping
Free local calls
In-room massage available
In-room safe (laptop compatible)
Phone
Turndown service
Room service (24 hours)
Non-Smoking
Nobu Deluxe King, Non-Smoking, Mobility Tub
About the room:
Maximum room capacity:
2 guests

(up to 2 adults, up to 1 child)
Room facilities:
Bedroom
Linens provided
Blackout drapes/curtains
Rollaway/extra beds (surcharge)
Desk
In-room climate control (air conditioning)
Hypo-allergenic bedding available
Bathroom
Towels provided
Partially open bathroom
Free toiletries
Shower only
Hair dryer
Entertainment
Pay movies
Television
Food and drink
Refrigerator (on request)
Family friendly
Cribs/infant beds (surcharge)
More
Housekeeping - once per stay
Connecting/adjoining rooms available
Iron/ironing board
Limited housekeeping
Free local calls
In-room massage available
In-room safe (laptop compatible)
Phone
Turndown service
Room service (24 hours)
Non-Smoking
Palace Pool View Room 1 King Non-Smoking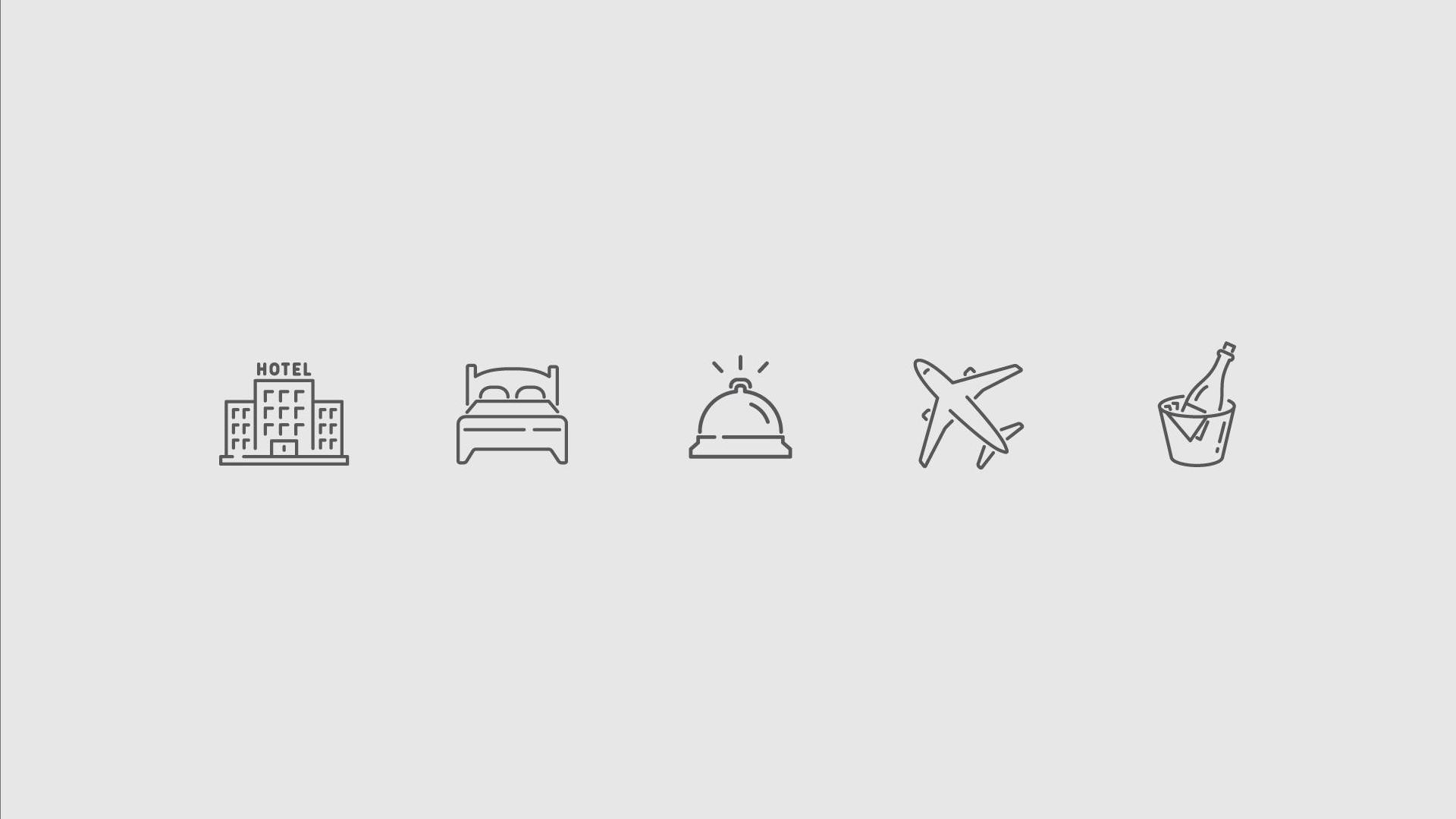 Sleeps: 2 guests
Pool view
About the room:
Maximum room capacity:
2 guests

(up to 2 adults, up to 1 child)
Room facilities:
Bedroom
Linens provided
Blackout drapes/curtains
Rollaway/extra beds (surcharge)
Desk
In-room climate control (air conditioning)
Hypo-allergenic bedding available
Bathroom
Towels provided
Partially open bathroom
Free toiletries
Shower only
Hair dryer
Entertainment
Pay movies
Television
Food and drink
Refrigerator (on request)
Family friendly
Cribs/infant beds (surcharge)
More
Housekeeping - once per stay
Connecting/adjoining rooms available
Iron/ironing board
Limited housekeeping
Free local calls
In-room massage available
In-room safe (laptop compatible)
Phone
Turndown service
Room service (24 hours)
Non-Smoking
Palace Pool View Room 2 Queens Non-Smoking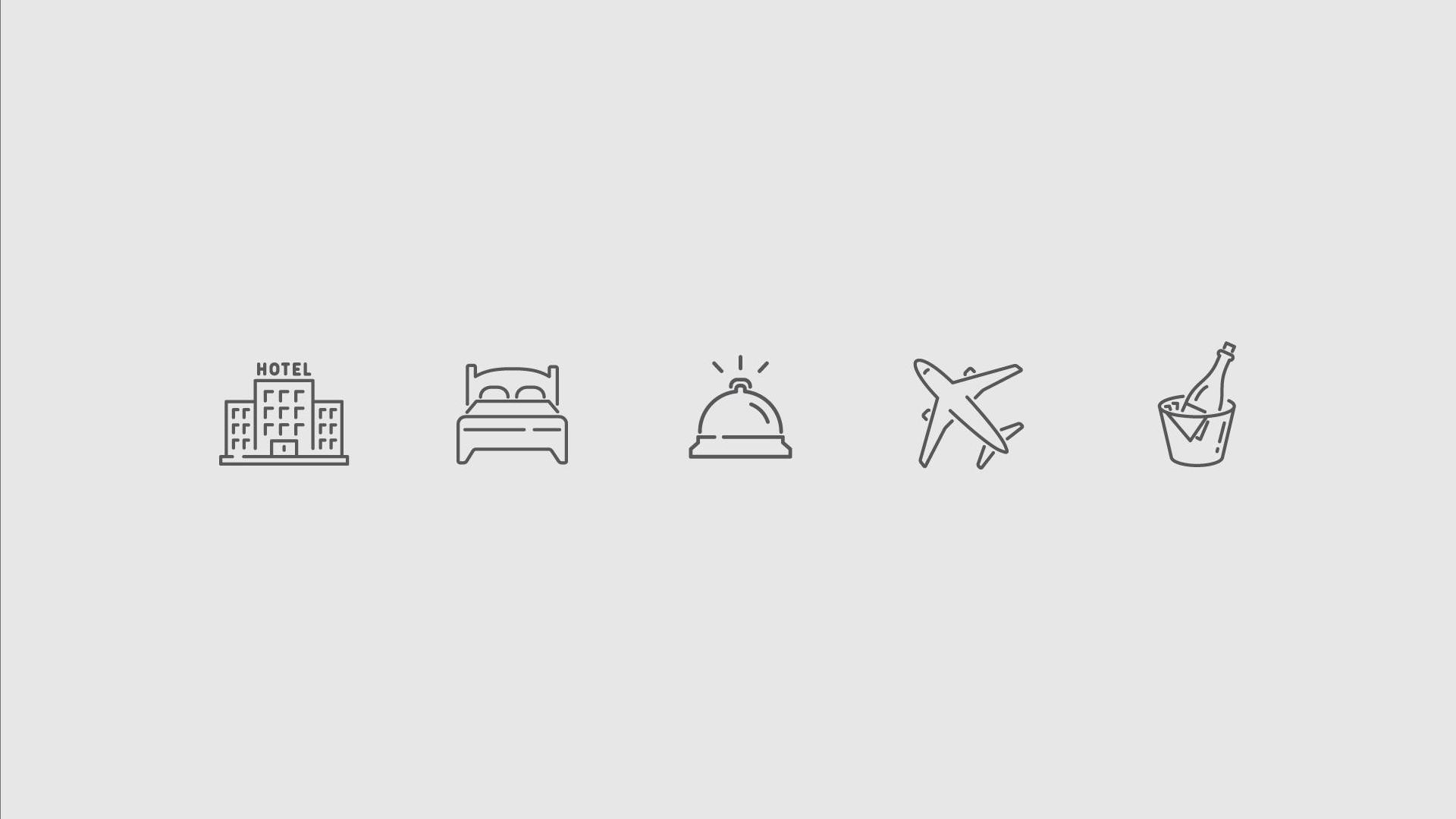 Sleeps: 4 guests
Pool view
About the room:
Maximum room capacity:
4 guests

(up to 4 adults, up to 3 children)
Room facilities:
Bedroom
Linens provided
Blackout drapes/curtains
Rollaway/extra beds (surcharge)
Desk
In-room climate control (air conditioning)
Hypo-allergenic bedding available
Bathroom
Towels provided
Partially open bathroom
Free toiletries
Shower only
Hair dryer
Entertainment
Pay movies
Television
Food and drink
Refrigerator (on request)
Family friendly
Cribs/infant beds (surcharge)
More
Housekeeping - once per stay
Connecting/adjoining rooms available
Iron/ironing board
Limited housekeeping
Free local calls
In-room massage available
In-room safe (laptop compatible)
Phone
Turndown service
Room service (24 hours)
Non-Smoking
Octavius Pool View Room 1 King Non-Smoking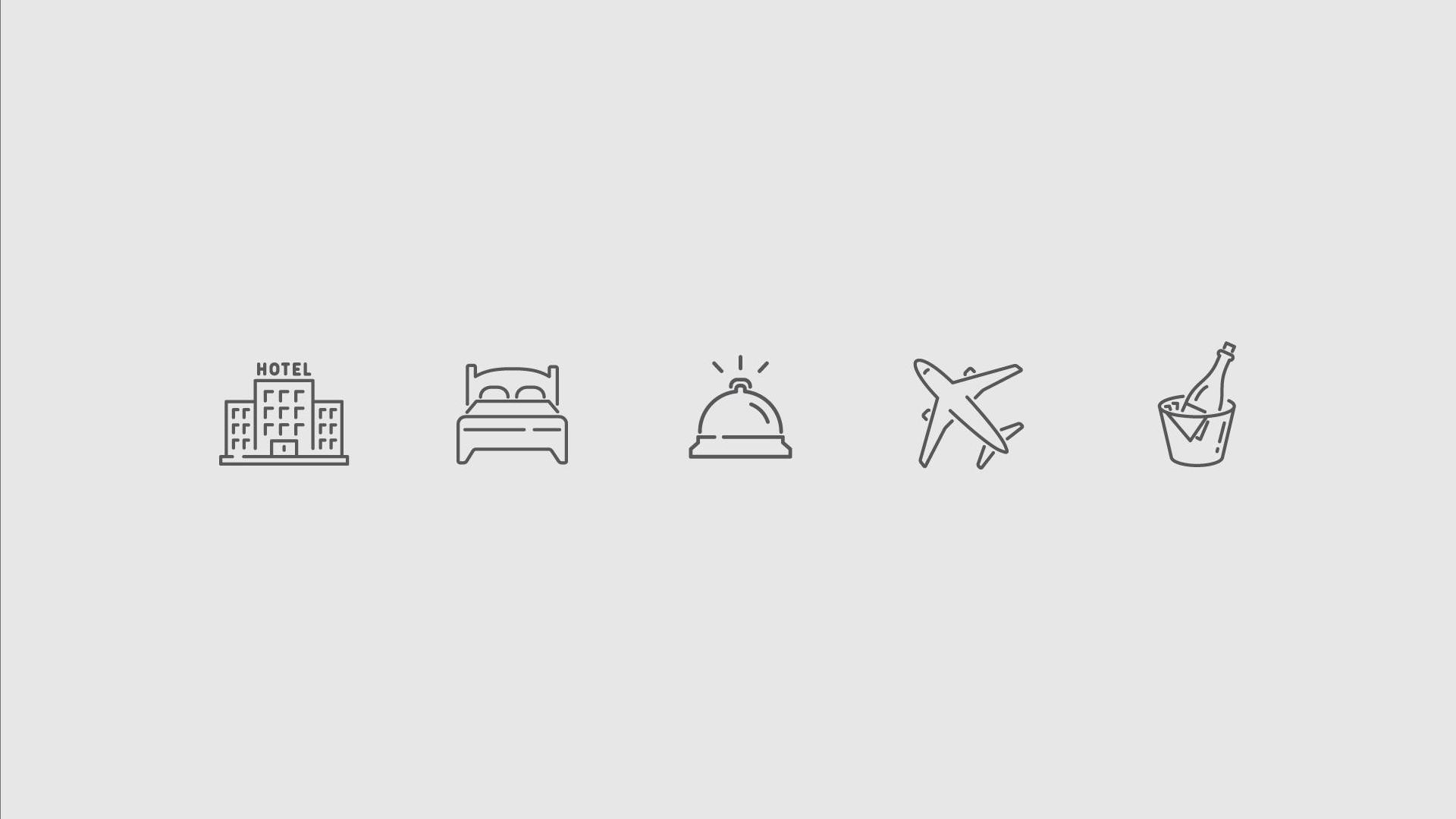 Sleeps: 2 guests
Pool view
About the room:
Maximum room capacity:
2 guests

(up to 2 adults, up to 1 child)
Room facilities:
Bedroom
Linens provided
Blackout drapes/curtains
Rollaway/extra beds (surcharge)
Desk
In-room climate control (air conditioning)
Hypo-allergenic bedding available
Bathroom
Towels provided
Partially open bathroom
Free toiletries
Shower only
Hair dryer
Entertainment
Pay movies
Television
Food and drink
Refrigerator (on request)
Family friendly
Cribs/infant beds (surcharge)
More
Housekeeping - once per stay
Connecting/adjoining rooms available
Iron/ironing board
Limited housekeeping
Free local calls
In-room massage available
In-room safe (laptop compatible)
Phone
Turndown service
Room service (24 hours)
Non-Smoking
Octavius Pool View Room 2 Queens Non-Smoking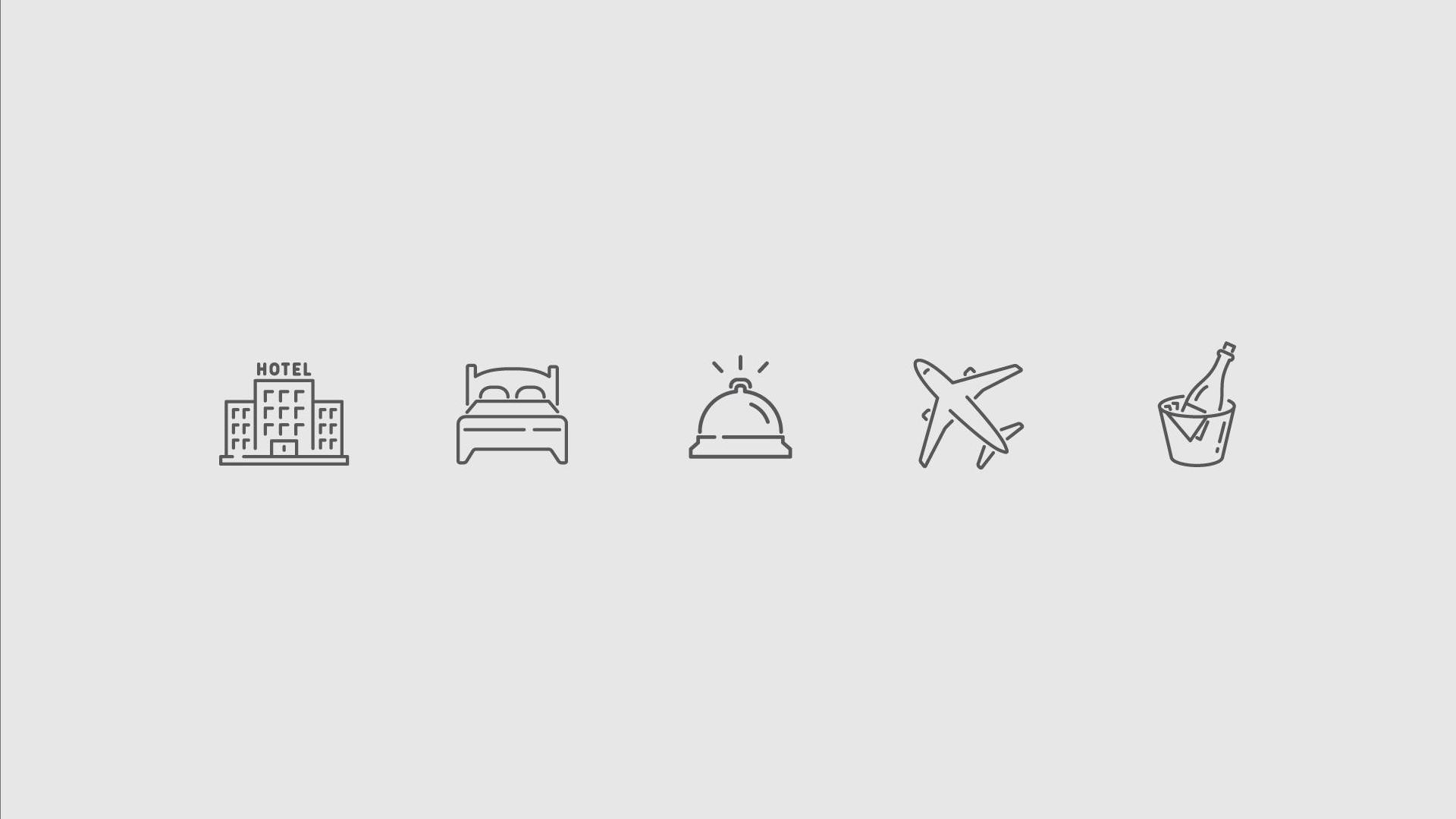 Sleeps: 4 guests
Pool view
About the room:
Maximum room capacity:
4 guests

(up to 4 adults, up to 3 children)
Room facilities:
Bedroom
Linens provided
Blackout drapes/curtains
Rollaway/extra beds (surcharge)
Desk
In-room climate control (air conditioning)
Hypo-allergenic bedding available
Bathroom
Towels provided
Partially open bathroom
Free toiletries
Shower only
Hair dryer
Entertainment
Pay movies
Television
Food and drink
Refrigerator (on request)
Family friendly
Cribs/infant beds (surcharge)
More
Housekeeping - once per stay
Connecting/adjoining rooms available
Iron/ironing board
Limited housekeeping
Free local calls
In-room massage available
In-room safe (laptop compatible)
Phone
Turndown service
Room service (24 hours)
Non-Smoking
Palace Strip View Room 1 King Non-Smoking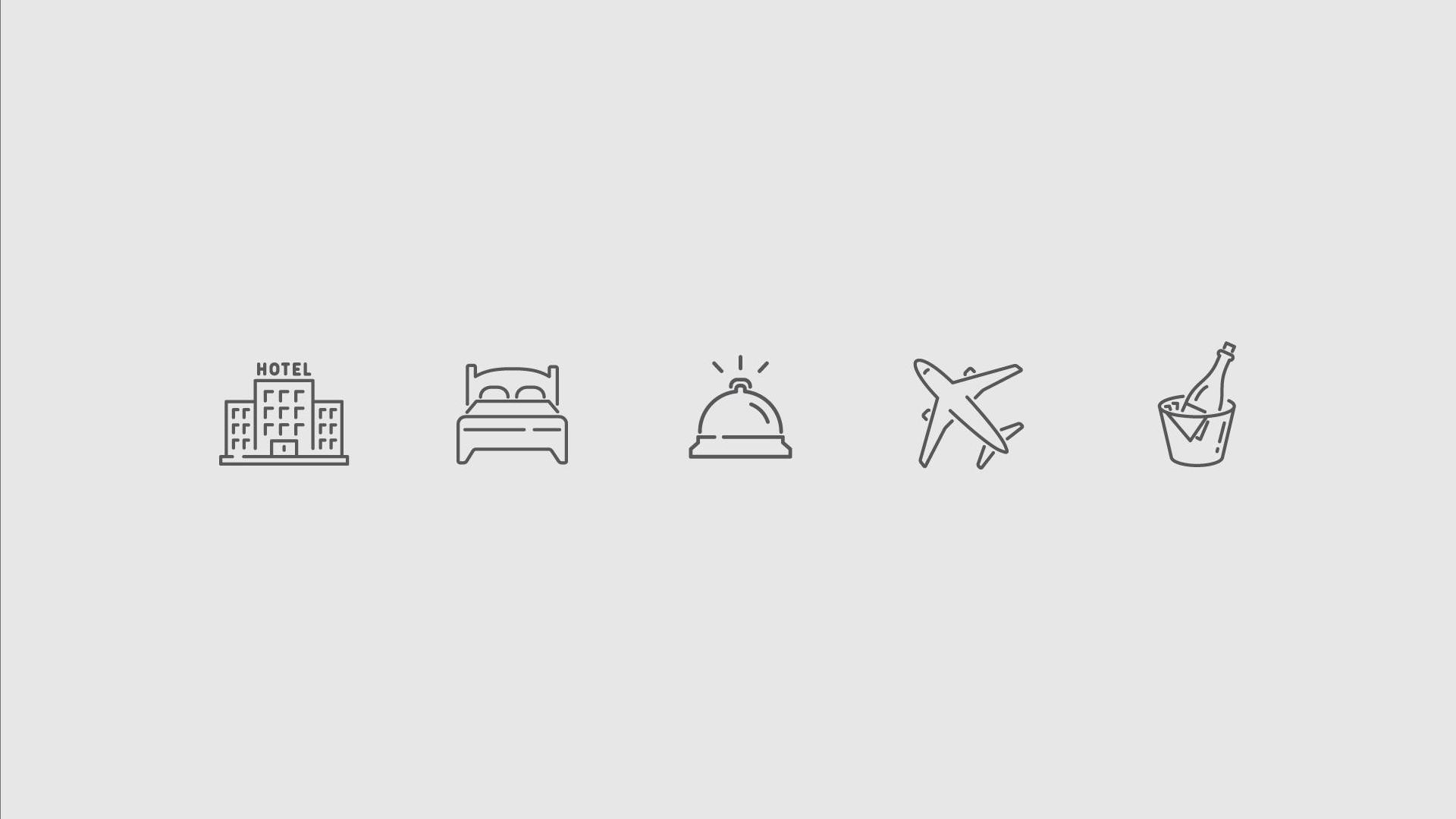 Sleeps: 2 guests
City view
About the room:
Maximum room capacity:
2 guests

(up to 2 adults, up to 1 child)
Room facilities:
Bedroom
Linens provided
Blackout drapes/curtains
Rollaway/extra beds (surcharge)
Desk
In-room climate control (air conditioning)
Hypo-allergenic bedding available
Bathroom
Towels provided
Partially open bathroom
Free toiletries
Shower only
Hair dryer
Entertainment
Pay movies
Television
Food and drink
Refrigerator (on request)
Family friendly
Cribs/infant beds (surcharge)
More
Housekeeping - once per stay
Connecting/adjoining rooms available
Iron/ironing board
Limited housekeeping
Free local calls
In-room massage available
In-room safe (laptop compatible)
Phone
Turndown service
Room service (24 hours)
Non-Smoking
Palace Strip View Room 2 Queens Non-Smoking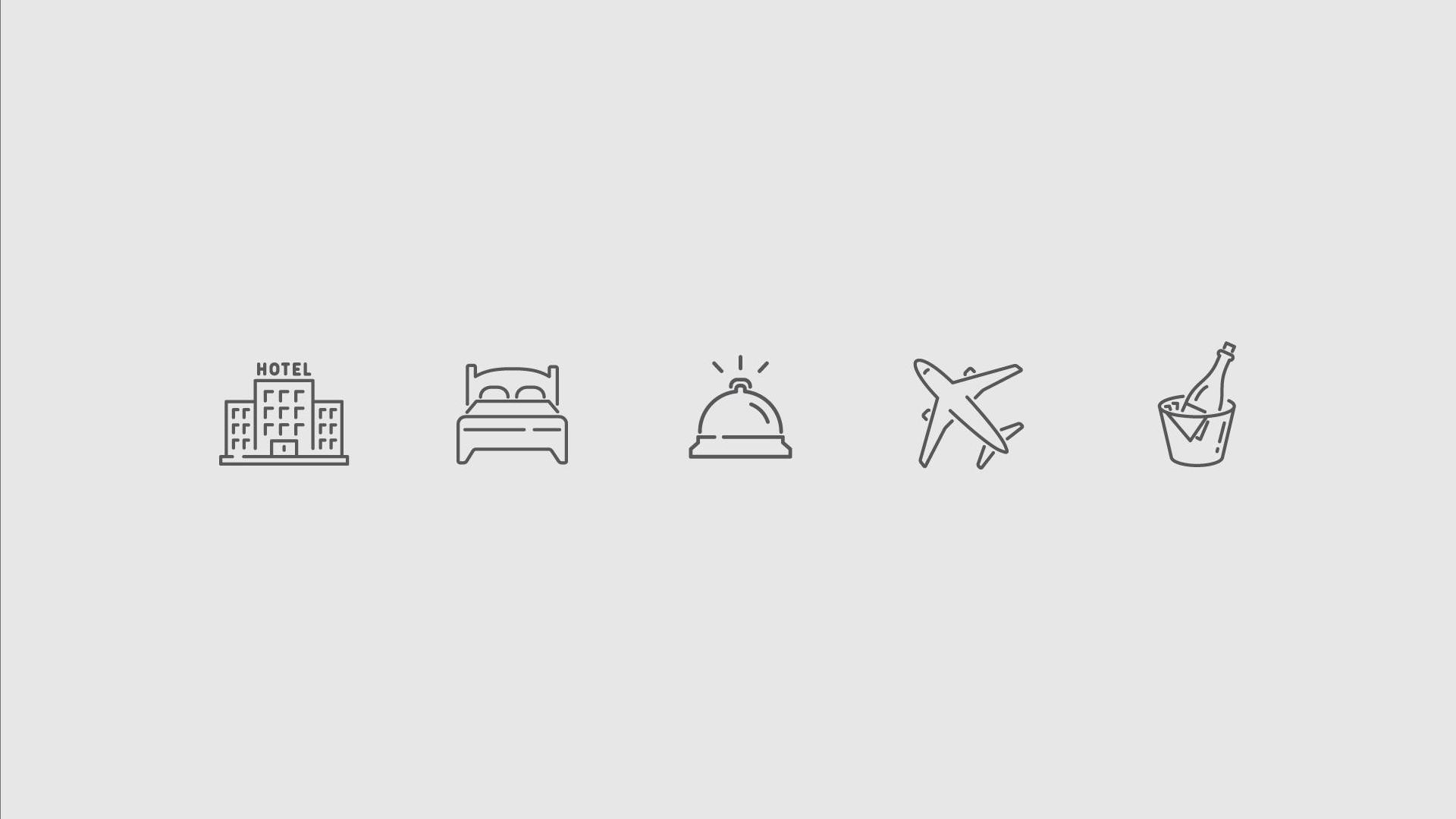 Sleeps: 4 guests
City view
About the room:
Maximum room capacity:
4 guests

(up to 4 adults, up to 3 children)
Room facilities:
Bedroom
Linens provided
Blackout drapes/curtains
Rollaway/extra beds (surcharge)
Desk
In-room climate control (air conditioning)
Hypo-allergenic bedding available
Bathroom
Towels provided
Partially open bathroom
Free toiletries
Shower only
Hair dryer
Entertainment
Pay movies
Television
Food and drink
Refrigerator (on request)
Family friendly
Cribs/infant beds (surcharge)
More
Housekeeping - once per stay
Connecting/adjoining rooms available
Iron/ironing board
Limited housekeeping
Free local calls
In-room massage available
In-room safe (laptop compatible)
Phone
Turndown service
Room service (24 hours)
Non-Smoking
Augustus Premium Room, 1 King Bed, Non Smoking, Strip View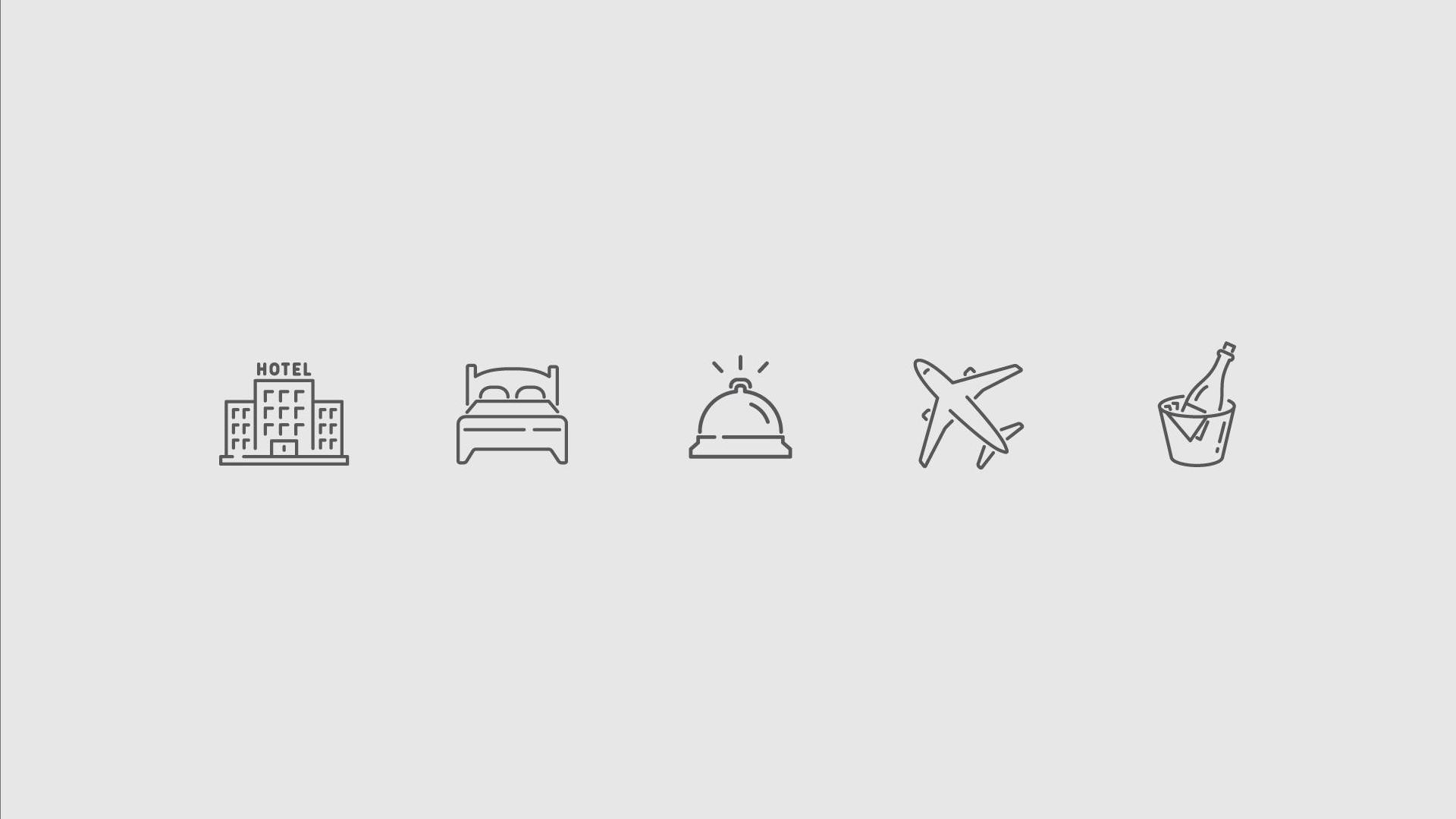 Sleeps: 2 guests
City view
About the room:
Maximum room capacity:
2 guests

(up to 2 adults, up to 1 child)
Room facilities:
Bedroom
Linens provided
Blackout drapes/curtains
Rollaway/extra beds (surcharge)
Desk
In-room climate control (air conditioning)
Hypo-allergenic bedding available
Bathroom
Towels provided
Partially open bathroom
Free toiletries
Shower only
Hair dryer
Entertainment
Pay movies
Television
Food and drink
Refrigerator (on request)
Family friendly
Cribs/infant beds (surcharge)
More
Housekeeping - once per stay
Connecting/adjoining rooms available
Iron/ironing board
Limited housekeeping
Free local calls
In-room massage available
In-room safe (laptop compatible)
Phone
Turndown service
Room service (24 hours)
Non-Smoking
Related Travel
Caesars Palace - Resort & Casino